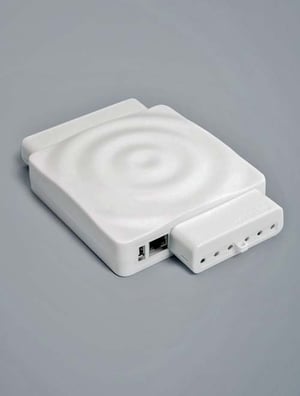 Smappee Plus measures real-time energy use from household appliances, offering valuable insights into a homeowner's energy use and production. Smappee Plus is the only energy monitor that combines load disaggregation with submetering technology to provide real-time data also for appliances with variable output—such as air conditioning, electric vehicles or heat pumps.
Consumers can see how much energy a device uses and its daily, monthly or annual energy costs. Consequentially, owners can make informed decisions on their energy consumption (e.g., when to buy a more energy-efficient fridge) and act to save on energy costs and efficiency.
Smappee Plus is also the only energy monitor that can be programmed as an "energy traffic controller" in the home. The product can automatically steer excess energy production, such as solar power, to appliances in order of preference, further increasing a homeowner's energy efficiency and cost savings. They can choose from numerous "recipes" that automate certain actions. For example, if the owner is simultaneously charging an electric vehicle and starting to cook on an electric stove, Smappee Plus will control and diminish the power that goes to the car until the owner is finished cooking to avoid fuses from blowing. Afterwards, the car will receive more power again.
Because of this energy traffic controller function, Smappee Plus also enables the turning of homes into decentralized energy hubs that can produce, sell and buy renewable energy. Smappee Plus is compatible with smart Comfort Plugs and various IoT platforms such as Amazon Alexa, IFTTT, Stringify and more, allowing the homeowner to automate activities or control appliances from a distance.