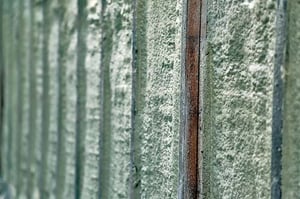 As demand for resilient, energy-efficient buildings continues to grow, so does the need for greener, high-performance insulation. Honeywell's Solstice Liquid Blowing Agent (LBA) is a breakthrough in polyurethane (PU) foam formulations that helps improve energy efficiency, is better for the environment, reduces costs and is safer.
Solstice LBA is being adopted globally in high-performance PU insulation such as closed-cell spray polyurethane foam (ccSPF) for residential wall and roof systems, insulated building panels and a wide variety of PU insulation applications. Solstice LBA is non-ozone depleting, non-flammable, VOC-exempt (U.S. EPA), and has an ultra-low GWP of 1 (99.9 percent lower than HFC alternatives and equal to CO2). It is a near drop-in replacement for other liquid foam blowing agents, making it a cost-effective choice.
The product has received EPA approval under the Significant New Alternatives Policy (SNAP) Program.
Honeywell also offers Solstice Gas Blowing Agent (GBA), which replaces HFC blowing agents such as HFC-134a, in low-pressure and one-component spray foam applications and other applications.