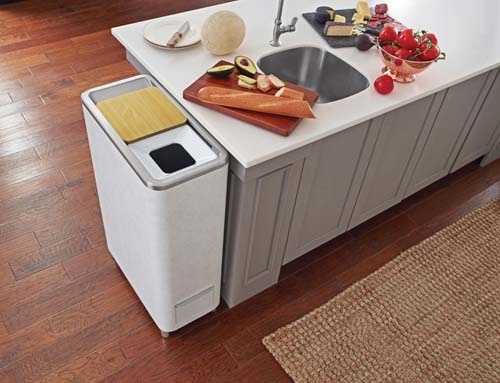 About 95 percent of food waste can be recycled into compost, and Whirlpool now offers a device to help with that process.
Whirpool's Zera Food Recycler uses a fully automated process to reduce food waste to one-third of its capacity and turn it into usable compost in a mere 24 hours. Users simply dump vegetable stalks, fruit skins, meat byproducts and other organic edibles into the unit, throw in the Zera coir and baking soda additive, slide the lid closed and push the start button, and let nature do its thing at a greatly accelerated pace.
The unit has a seven-day capacity, with odors kept in check by a locking lid and manual air filtration system. All automated functions, such as turning the recycler on, can be controlled via smartphone.