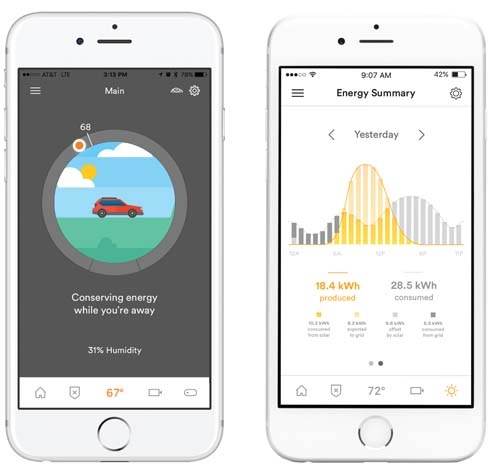 When consumers say they want an intelligent device, what they often really want is an intelligent home. Vivint Smart Home addresses this need with Sky, a smart home assistant that automatically manages connected devices in a home, including locks, lights, the thermostat and the security system.
Using data from Vivint's smart home system, Sky can determine whether a home is occupied or vacant. The system will also contact the occupant via smartphone to ask if it should lock the doors, close the garage or arm the security system, if necessary. Eventually, the unit can learn a routine and perform the actions automatically.
Sky can also automatically adjust the temperature to be comfortable when people are home and to conserve energy when they are gone. These actions can cut monthly heating and cooling costs by 10 percent to 15 percent. The unit can also make suggestions on other ways to save energy.
Vivint offers a free app that allows Sky users to track their energy use and the home's solar power production, if any. Sky will show current and historical energy usage, near-real power generation, and automatic conservation options. Voice commands are possible with a tie-in to Amazon's Alexa.