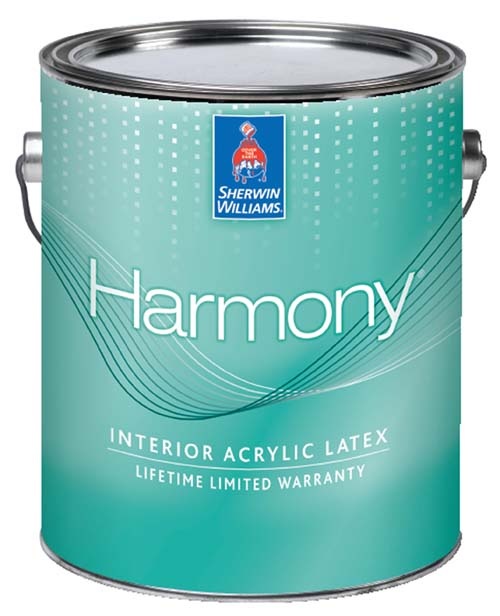 Sherwin-Williams has reformulated its Harmony zero-VOC paint line to include materials that actually absorb unwanted VOCs in the room. The company's upgraded acrylic paint formula targets often-unsuspected VOC sources such as insulation, carpet, cabinets and fabrics.
Harmony paints also contain anti-microbial agents that minimize paint deterioration caused by mold and mildew, and helps prevent bacterial odors. Additional odor-eliminating technology tackles other indoor air quality hindrances like pet, cooking and cigarette smoking odors.
The product is GreenGuard Indoor Air Quality Certified and GreenGuard Certified for Children and Schools.
Sherwin-Williams has made similar modifications to other popular paint lines, including Emerald Matte and Satin, ProMar 200 Zero VOC Flat, SuperPaint Flat and Eminence ceiling paint.