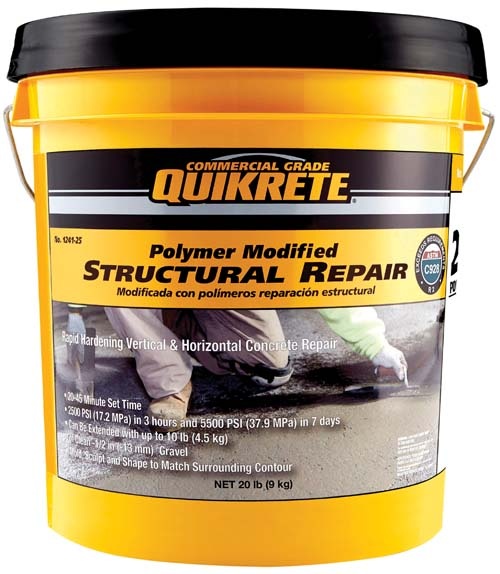 For all of its usefulness, concrete ultimately cracks, chips or breaks due to weather, age, geographic shifting or random accident. That's bad news for a company that specializes in concrete and cement products for the home improvement and commercial building industries. So Quikrete has come out with a fix-it tool that can keep existing concrete products, such as driveways, patios, garage floors, basements and bridge decks, looking good longer.
The company's Polymer Modified Structural Repair is a rapid-hardening, high-strength gel-like product designed to handle partial depth repairs of up to eight inches and full-depth fixes of up to four inches. Good for horizontal and vertical repairs, the polymer does not require special curing under normal conditions and can set within a few hours. The product actually gets stronger the older it gets during its first month. It can be shaped to match surrounding concrete surfaces.
In addition to being a vital cosmetic repair tool, Quikrete's Polymer Modified has less environmental impact by lengthening the time between a concrete product's initial installation, and the point at which it is completely replaced. It also saves time, money and quite a bit of frustration by owners, according to the company.