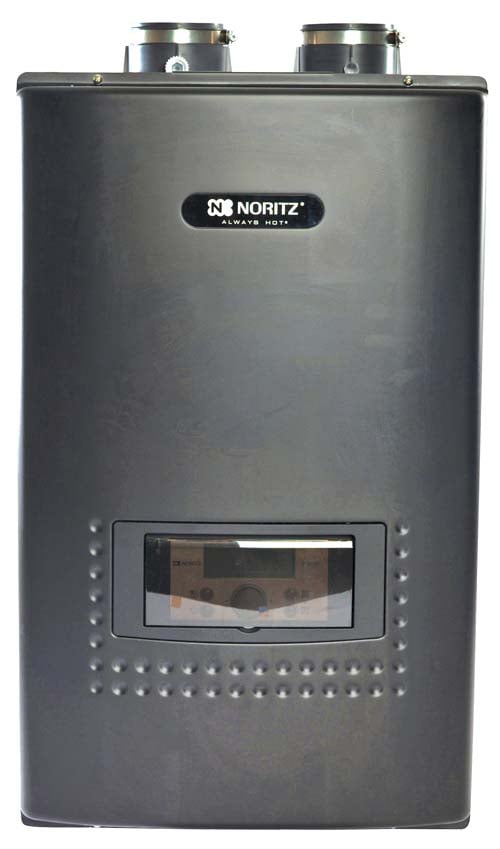 Homeowners who need to heat water and their homes can now do it with one device instead of two. Noritz's Combination Boiler (CB) serves as a space heater for individual rooms, and is also a water heater for the kitchen sink, bathrooms and pretty much anywhere else that needs extra warmth.
Don't let its size fool you. The Noritz CB heater heats enough water—up to 4.5 gallons per minute at 77 degrees Fahrenheit—for a household to run two showers at once. It also has enough BTUH (up to 199,000) to warm and maintain temperature for an average-sized room. Yet it takes up 80 percent less floor space than the typical floor floor-standing boiler and water heater.
Even the boiler's physical build has an enviro-friendly feel. The combination boiler is made of plastic venting materials instead of stainless steel required by non-condensing water heaters. This substantially lowers cost by reducing installation time and piping materials.