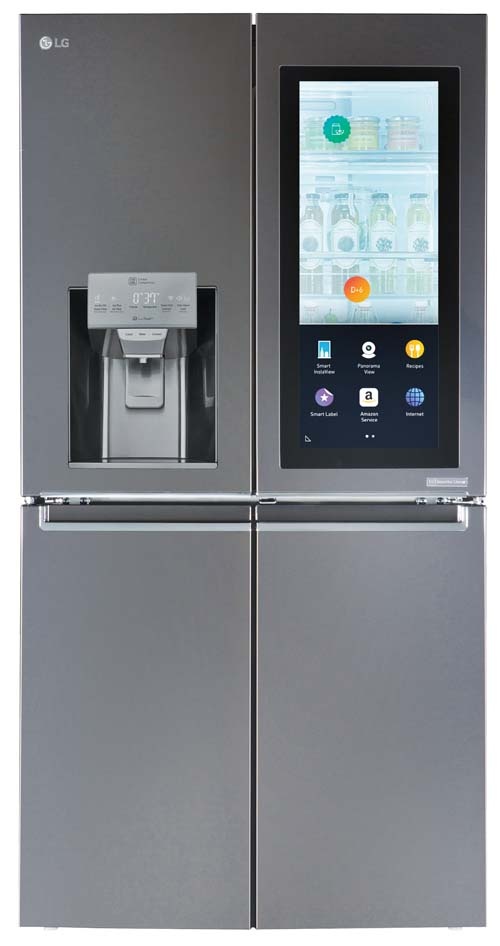 LG Electronics' Wi-Fi-enabled Smart InstaView refrigerator features a 29-inch LCD touch display that turns transparent with a couple of taps, enabling a homeowner to view inside without opening the door.
Smart InstaView also offers the Smart Tag menu, which allows the user to place virtual stickers on the screen to easily display dates of when stored food will expire. The refrigerator then issues reminders as those dates near. Also, users can access the refrigerator's 2.0 megapixel super-wide camera lens remotely via smartphone, if they want to check on inventory while at the grocery store.
LG has also tied its webOS smart platform in with Amazon's Alexa Voice Service, providing access to hands-free, voice-activated services like recipe searches, online grocery shopping, a virtual grocery list, remote setting of kitchen timers, and more.