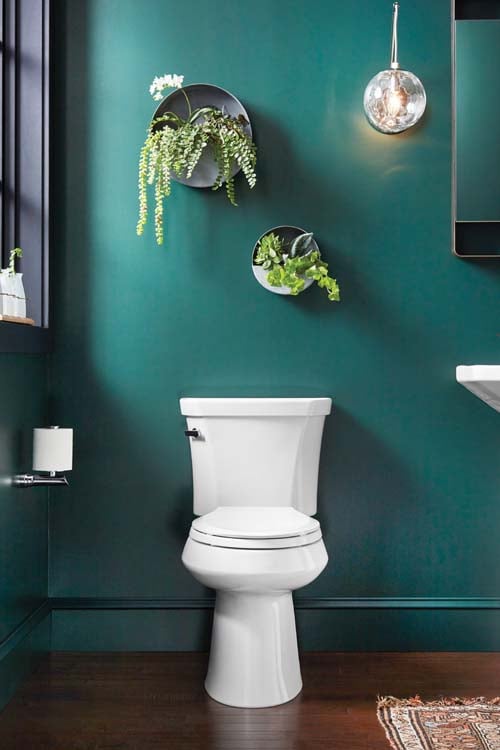 For years, the 1 gallon-per-flush (gpf) threshold has been like a Unicorn for toilet technology. New toilets in all U.S. households can use no more than 1.6 gallons per flush, and the on-market standard (and mandatory status in California) is now the high-efficiency, 1.28 gpf model. But until recently, the legitimate 1 gpf unit seemed like a barrier too wide to cross.
Kohler leaps that chasm with its Highline 1.0 gpf model, which uses precise, directional water flow for a stronger, more-powerful flush. Gravity, combined with the design of the unit's tank, bowl and trapway, create a siphon capable of removing more than two pounds of waste in one flush. That's four times more power than the average user needs. Highline also features a canister flushing system with a high-flow, 360-degree water inlet for enhanced performance.
The unit is the latest in Kohler's water efficiency efforts, which have earned it eight EPA WaterSense Awards. That good fortune carries over to builders: Kohler notes that the Highline 1.0 can help a building earn Water Efficiency points in the LEED Green Building Rating System.