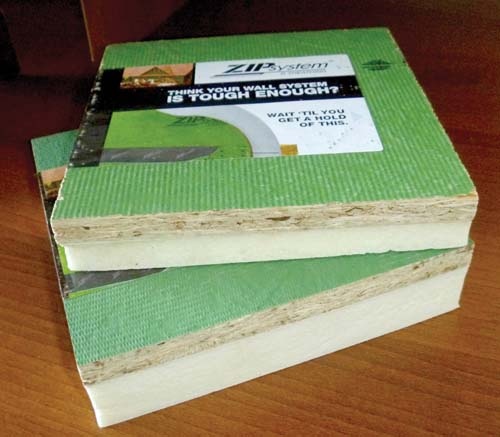 With builders still striving to meet prescriptive continuous foam insulation R-value requirements outlined in the 2015 International Energy Conservation Code, Huber Engineered Woods now offers ZIP panels with rigid foam attached for exterior insulation.
The ZIP System R-Sheathing's new R-9 insulation thickness gives builders another option when developing net-zero homes, as well as meet more-stringent insulation and air tightness requirements. ZIP System's sheathing thicknesses are approved for prescriptive wall bracing and engineered shear walls.
The R-9 maintains the thermal envelope created when a seamless airtight seal is formed. A more-effective thermal envelope provides greater energy efficiency, and reduced heating and cooling costs.