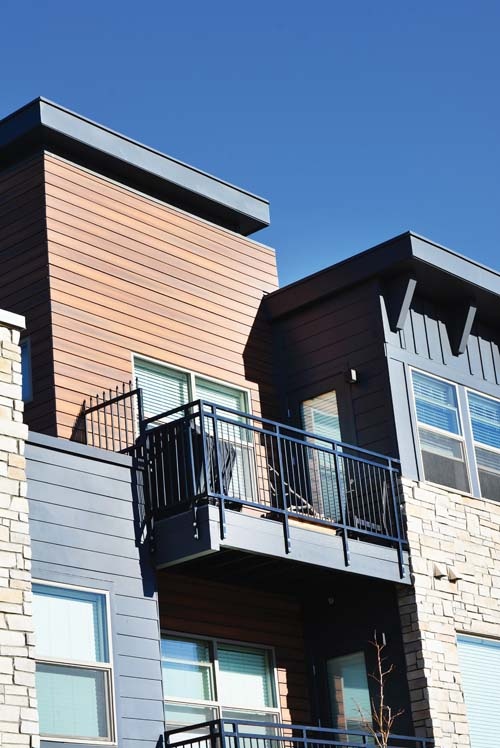 As energy codes tighten and mandatory insulation levels increase—creating reduced energy flow and longer material drying times—moisture during construction becomes more of a problem. Water intrusion is one of the leading causes of construction-related call-backs and litigation.
Fiberon Composite Cladding is an eco-friendly, aesthetically pleasing option for rain screen exteriors. It is easy to source, easy to install and easy to maintain. It deflects water, which is one of the three functions of a high-performance rain screen system (drain, deflect and dry).
Unlike brick or stucco, Fiberon Cladding resists water absorption. And unlike wood-lap siding or fiber cement, it won't crack, peel, fade or require costly re-staining or re-painting. Boards are weather resistant and unaffected by freeze-thaw cycles. It is available in an array of wood tones with eye-catching, multi-tonal streaking that rival the look of natural hardwoods.
The product is 94 percent pre- and post-consumer recycled wood and plastic. It contains no toxic chemicals or preservatives, and releases no carcinogens during cutting. And its durability—Fiberon Composite Cladding comes with a 25-year limited residential warranty—and diverts more than 60,000 tons of wood and plastics from landfills and incinerators each year.