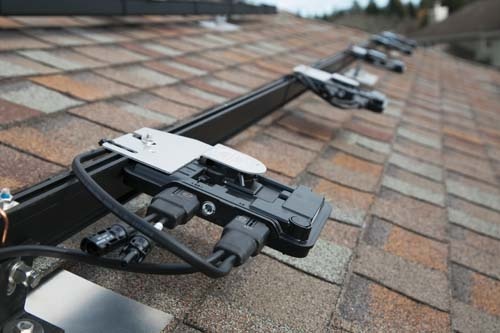 Designed for higher-powered modules, the smart grid-ready Enphase IQ 6 Micro and Enphase IQ 6+ Micro are built on its sixth-generation platform and achieve the highest efficiency for module-level power electronics, while reducing equipment cost per watt.
Part of the company's Home Energy Solution with IQ, the IQ 6 and IQ 6+ Micro integrate easily with Enphase's IQ Envoy, IQ Battery, and Enlighten monitoring and analysis software. The system supports a wide range of modules, including 60-cell and 72-cell, and various high-power units.
PV system installations are quick and easy. The new, lighter-weight Enphase Q ("Quick") Cable offers a truly plug-and-play system, with greater on-site installation flexibility. Like all previous Enphase products, Enphase IQ meets rapid shutdown requirements and needs no additional equipment to comply.
The IQ 6 and IQ 6+ Micro are highly reliable, having fewer parts and undergoing more than 1 million hours of testing. Enphase also provides a warranty of up to 25 years. Maintenance costs are lower thanks to remote repair capability. And, remote updates ensure the Enphase IQ system can easily adapt to future requirements.