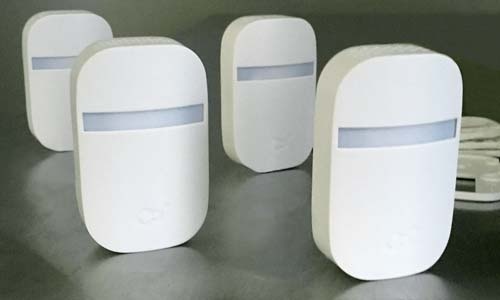 The Embue Sensor replaces the home thermostat and can adjust household temperature according to weather, humidity, occupancy and energy use patterns. This can cut a monthly bill by up to 25 percent, by not supplying energy where, or when, it's not needed.
With a smart device or computer, users access the Embue temperature control system—there's also a module and a central core unit—and can manually change settings, or simply monitor what's happening inside the home. The picture can be pretty complete: The lithium battery-powered sensor's low price tag and tiny size—it's about 2 inches by 3 inches and clocks in at 1 ounce—make it easy to put one in every room. The device is also ideal for landlords who want to monitor tenants' energy use in apartments and areas such as laundry rooms.
The sensor offers health benefits. In addition to keeping the internal environment appropriate for occupants, it can prevent accumulation of excess moisture. Embue is an HVAC physician as well: If the system detects a change in the equipment's performance, it alerts the homeowners and their preferred HVAC service provider. This could prevent costlier repairs down the road.