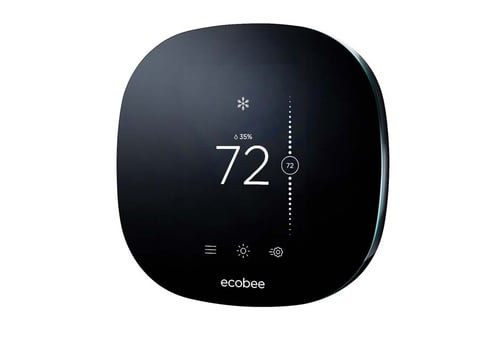 Ecobee's line of energy-saving thermostats and sensors are designed to keep homeowners up to date on changes in operation as well as changes in the seasons.
The company's latest effort, ecobee3 lite, makes those safeguards available to residential homes. Economically priced, the thermostat offers greater control and smarter features than traditional units. For example, the ecobee3 can send alerts to a smartphone when temperature drops below a certain threshold. Conversely, Apple Watch, Android or iOS device users can easily control the device from anywhere.
Ecobee3 Lite is compatible with most HVAC systems, including radiant heat units, multistage and dual fuel heat pumps. It also comes with a Power Extender Kit, meaning it's not dependent on another device for recharging. Installations are a breeze; most times the system is up and running in about 30 minutes. Most importantly for the homeowner, the device can help cut heating and cooling costs by about 23 percent annually. Regular updates from ecobee could stretch their power dollars even more.