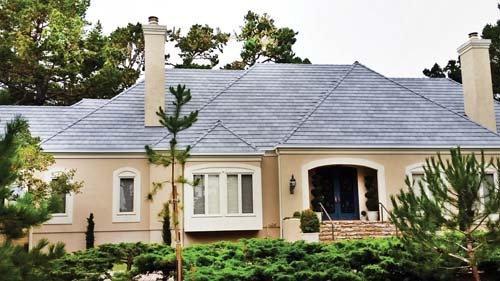 DaVinci's Bellaforte Slate roofing offers a chance to upgrade a home's look while protecting the environment.
One reason is because the polymer slate shingle can be installed on top of an existing roof, keeping the old tiles out of the ground for another couple of decades.
Bellaforte and similar products from DaVinci also cut utility costs by reflecting sunlight from the roof, keeping excess heat from penetrating into the home. Bellaforte is Energy Star certified, and meets California's Title 24 requirements.
The product can also be used with Solarhide, a single-step radiant barrier underlayment that also serves as a vapor barrier. Roofers using a single layer of Solarhide in conjunction with DaVinci products can attain a Class A fire rating for their roofing projects.
Thanks to a banner year, DaVinci last fall lowered its prices to help make its products more cost competitive.