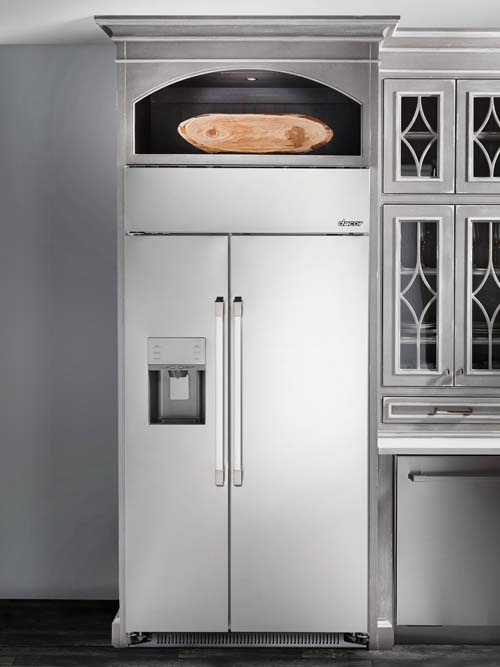 When a refrigerator door isn't closed properly, there's an unpleasant aftermath: food that's no longer cold (encouraging spoilage), condensation all over everything (quite the mess to clean up), and a lot of wasted energy.
Enter Dacor with its Discovery line of side-by-side Energy Star-certified refrigerators. All models, including Dacor's new 42-inch unit, include Power Cool and Power Freeze functions to easily adjust interior temperatures as needed.
There are a slew of energy-saving features, such as automatic door closure and LED lighting, as well as external ice and water dispensers to avoid disrupting internal temperature. External lights can be set for continuous operation, illuminating the refrigerator and preventing the need to turn on an extra light (and use extra electricity) during that sojourn for a late snack or beverage.
Discovery units include Wi-Fi connectivity that allows the homeowner to set Power Cool and Power Freeze functions, and control the ice maker, with a smartphone.