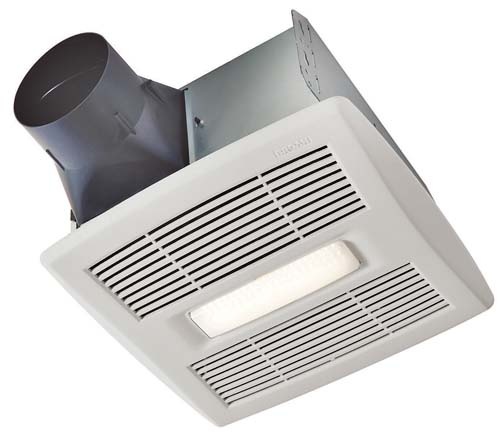 Broan's InVent Series ventilation fans give an edge in that battle, thanks to the company's Sensaire Sense-on-Rise Technology. The fans can detect and gauge the amount of humidity present and activate when needed or, as Broan puts it, "automatically turn on before moisture reaches the mirrors."
The Sensaire technology detects increased humidity 40 percent faster than the typical sensor. Homeowners can set the fan's sensor to a specific triggering level, or leave the unit at its auto activation setting. InVent fans come in versions with and without lights.
In addition to mold prevention, the InVent fans feature FoldAway and EzDuct Connector technology for easy installation or retrofit. And, InVent's TrueSeat Damper reduces air leakage by up to 50 percent compared to competitive models, resulting in better home energy efficiency as measured via blower door tests.