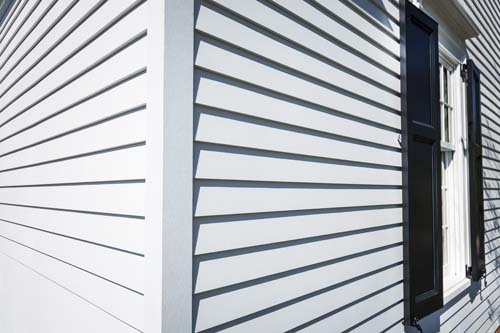 It's not the appearance of Boral's new TruExterior Bevel Siding that really sets it apart. It's the chemistry. The product, now available in 8- and 10-inch sizes, has been in the field for less than a year. But it shows real promise as a step toward greater siding durability.
The siding is made with a proprietary poly-ash material and contains 70 percent recycled content.
As a result, TruExterior experiences less expansion and contraction, and greater resistance to warping, cracking and splitting. The material requires no sealing of ends or cuts in the field, it can be used in ground-contact applications, and it can be painted any color, including dark hues.
Installation is a simple matter, achievable with standard woodworking tools. The siding comes with a 20-year limited warranty.