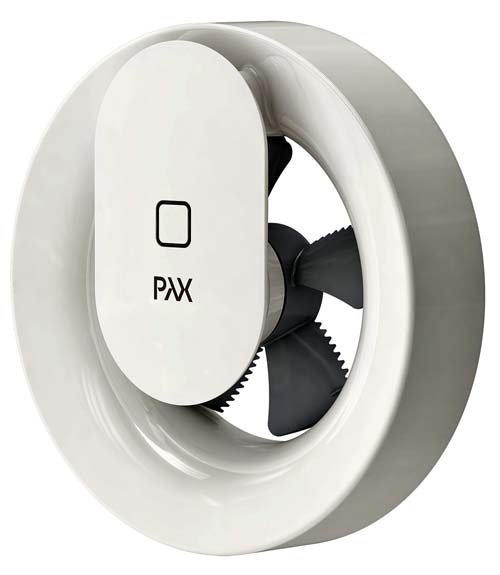 Here's a potential "missing link" in the hierarchy of HVAC units. The Pax Norte smart fan from American Aldes is a low-cost option for moving conditioned air from the main part of the house to more-confined locales like bathrooms or bedrooms. But it could soon be a smart fan that balances air between rooms using a temperature sensor.
Pax Norte is delivered preset as an automatic bathroom fan. The fan's basic setting is for continuous operation at low speed with moisture and light sensors activated, and consumes just 4 watts of energy. This ensures constant healthy air circulation and a better indoor climate throughout the dwelling.
The downloadable Pax smart app adds features such as a smart calendar function, which allows users to activate your options according to which day it is. Also, users can turn on boost mode, airing function, constant flow, or simply use the fan as a heat distributor.