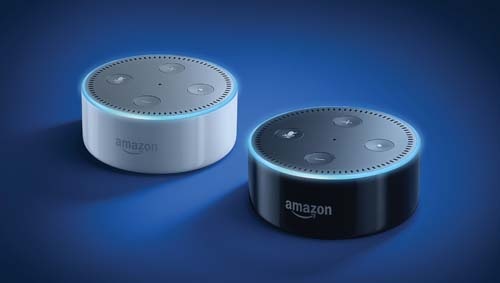 While it's not new, Amazon's latest Echo smart controller remains innovative and is becoming an increasingly important and convenient part of daily life. The hands-free, voice-controlled device works with lights, fans, switches, thermostats, garage doors, sprinklers and more in conjunction with compatible devices from numerous manufacturers like Belkin, Nest, ecobee, Philips and Honeywell.
Yes, users can order a pizza while on a couch across the room, and you can send music streaming throughout the house with Alexa's optional Voice Service and multiple Dot units. But they can also track appointments, check traffic, order office supplies and groceries, and even use it as an alarm clock.
Amazon's not releasing details, but down the road it's projected that later generations of Echo could make phone calls, read mail and even recite sections of technical documents like building code. But that classic Alexa voice? Don't worry—that's not changing anytime soon.