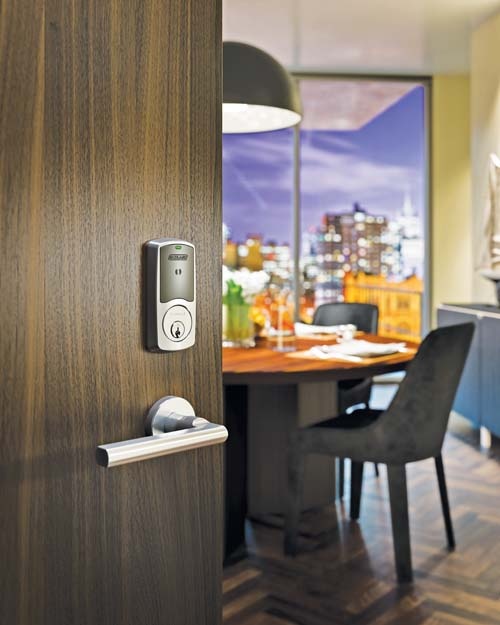 Getting into and out of an office or high-rise apartment just got easier. Allegion's new Schlage brand LE Wireless Mortise Lock now connect a smartphone or tablet to the type of keycard-activated electronic lock found in hotels, apartments, offices, hospitals and universities. The result? It can't be much simpler to get into your building of choice.
LE Series locks combine the features of a lock, credential reader, door position sensor and request-to-exit capability, simplifying installation and operation. It makes multiple keys for different locks a thing of the past. (Of course, traditionalists can still use the typical key to get in.)
With built-in Bluetooth and Wi-Fi, the LE Series locks can connect directly to smartphones or tablets, as well as an existing Wi-Fi network, which enables automatic updates from the host software. The lock battery functions up to two years, during which wireless access is uninterrupted.
For industry reps, it's one more selling point for multi-family apartments and other structures. For builders, it's an opportunity to pick up a few points toward LEED status.