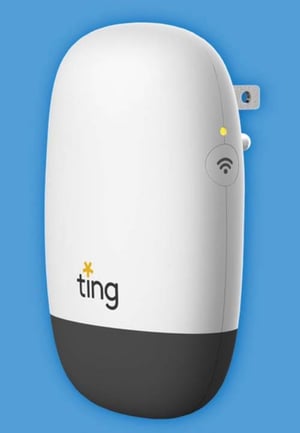 With fire becoming an ever-greater threat to homes everywhere, Whisker Labs has a Wi-Fi-based preventative measure. The plug-in Ting sensor device can help detect electromagnetic irregularities throughout a home's electrical network and warn homeowners of potential fire danger, and provides instructions on what to do next. The device can do its part toward reducing the resulting $1.5 billion in property damage each year, and keep a lot of homebuilders' and architects' work intact.
The Ting sensor also continuously monitors power quality in the home. Fluctuations such as changes in voltage or line frequency can damage devices and appliances, which often leads to replacement of the appliances. Ting provides real-time visibility through an enterprise dashboard and homeowner mobile app.
The simple smart plug will work from any outlet in the home. The homeowner must also pair the plug to Wi-Fi using a mobile app. A typical installation takes only a few minutes.