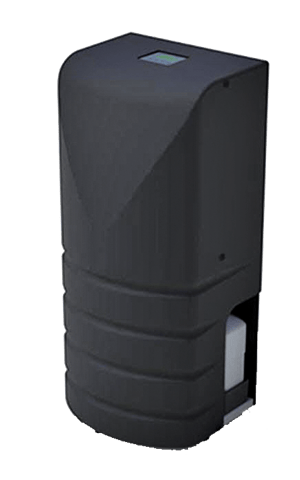 Voltea's first residential product, DiEntry, addresses the major water issues—quality, taste and waste—by using the company's trademark Capacitive Deionization (CapDI) technology to "tune" water to meet the needs of the homeowner and community without using salt or chemicals. Designed for households of three or more, DiEntry and CapDI are also an economical, environmentally responsible alternative to traditional technologies such as reverse osmosis.
With CapDI, water flows between electrodes that remove oppositely charged salts and water hardness, reducing environmental impact and lowering energy costs. Its patented "tuning" feature allows water softening to fit specific tastes and preferences, while its anti-scaling effect promotes the longevity of valuable appliances.
For builders, DiEntry offers a way to provide fundamentally better water flowing into and out of their housing projects. DiEntry is also smaller, and uses and wastes less water than other traditional water treatment systems. Its design also makes it easy to comply with current and future sodium chloride discharge regulations.
Homeowners benefit from long-term savings in water and energy usage as well as being in immediate compliance with community restrictions on water usage and runoff from traditional water-softening systems.
Voltea's patented technology and cross-industry impact earned it the Breakthrough Water Technology Company of the Year Award at the 2018 Global Water Summit in Paris.