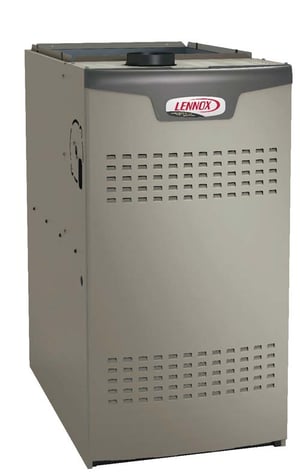 The Lennox SL297NV Variable-Speed Ultra-Low NOx Gas Furnace helps combat the health and environmental problems that NOx gas creates, and some of the installation problems faced by builders. The unit meets those requirements where local governments and municipalities have lowered the NOx emission limits for natural-gas-fired, fan-type residential central furnaces, such as those within certain parts of California.
The SL297NV helps make the air cleaner, and also provides environmentally friendly home-heating options for homeowners who want an earth-friendly, quiet and efficient product and are looking to avoid a fine for not being compliant with the new regulations. It will also keep the equipment of the homeowner's house compliable with the standards by lowering NOx emissions by 65 percent compared to standard low NOx furnaces. This, in turn, making the unit less damaging to the environment.
This furnace is designed with exclusive SilentComfort Technology, which is achieved by utilizing variable-speed technology—in this case, a high and low speed. The low-speed setting is adequate to meet household-heating demands approximately 80 percent of the time, meaning the furnace is much quieter than a conventional single-stage furnace. In addition, the variable-speed motor ramps up gradually, eliminating the sudden "kick" or blast of air upon startup.