Get Your Free Copy of the 2021 Outdoor Living Ebook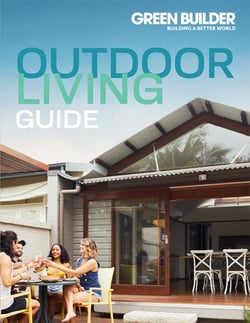 Green Builder's Outdoor Living Guide offers ideas for:
Alfresco entertaining areas.
Home orchards, edible gardens, and micro-gardening.
Integration of smart technology into outdoor areas.
Creative "flexible privacy" areas.
Outdoor kitchens, entertainment systems, and dining areas.
This beautiful collection of ideas is all the inspiration you need to transform your personal outdoor space into a true oasis. Or, for you building pros, use this detailed trend report as a springboard to create the perfect outdoor spaces for your models to differentiate your product and boost sales.
Fill out the form on this page to access this Ebook online, with the option to download a pdf version.