Get Your Copy of the FLASH Resilient Design Guide for High Wind Construction
More than 39 million U.S. homes are at risk from winds that can exceed 110 mph. In response to this risk, the Federal Alliance for Safe Homes (FLASH)®, American Institute of Architects, Architecture for Humanity, AIA Florida, AIA New York, and the Gulf Coast Design Studio created the Resilient Design Guide (RDG). The RDG provides architects, designers, and homeowners the necessary information to adapt any set of house plans for use in constructing wind-resilient homes.
The RDG outlines wind-resilient construction options in three levels, including "ordinary," "high wind," and "resilient" with a focus on foundations/floor systems, roofs, site (landscaping), and walls. The RDG uses simple graphics and color-coding to delineate the different levels of construction and the cost implications of increased resiliency.
Download Your Free Copy By Filling Out the Form On This Page.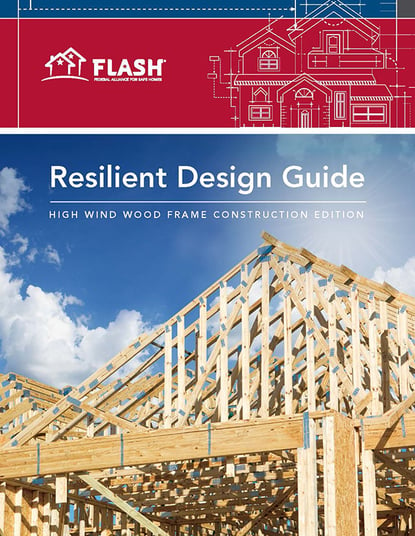 *Your information may be shared with FLASH.