SolarCity products would be offered under the Tesla brand, and customers will be able to purchase them in Tesla stores.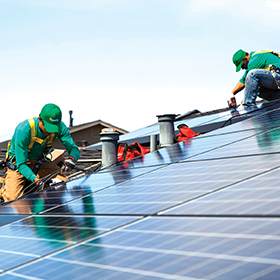 The Verge is reporting that Tesla is making a bid to acquire sustainable energy company SolarCity.

"We are pleased to submit to you and the SolarCity board of directors a proposal to acquire all of the outstanding shares of common stock of SolarCity in exchange for Tesla common shares," the company wrote in a letter announcing the proposed deal. Rather than paying cash, Tesla is offering a stock-swap deal at a premium of about 21 to 30 percent over the price of SolarCity's shares. The deal values SolarCity at up to $2.8 billion.

Shareholders from both companies still need to vote on the deal. Read more on this stock-swap deal here.