Bubble-wrap is the key to this device that soaks up even ambient sunlight and heats water to boiling temperatures, generating steam through its pores.
A science fair project by the Mechanical Engineering Department Head's daughter inspired the use of the bubble-wrap, which minimized heat loss enough that their device heated water to boiling even on cool, cloudy days.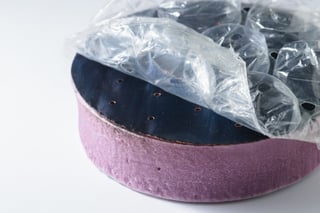 From the article:
Chen proposed the packing material to Ni, as a cost-effective way to prevent heat loss by convection. This approach would let sunlight in through the material's transparent wrapping, while trapping air in its insulating bubbles.
"I was very skeptical of the idea at first," Ni recalls. "I thought it was not a high-performance material. But we tried the clearer bubble wrap with bigger bubbles for more air trapping effect, and it turns out, it works. Now because of this bubble wrap, we don't need mirrors to concentrate the sun."