Event Spotlights Technical, Market and Project Transformation
With 80 exhibitors, the annual Solar Canada conference and exposition which took place from December 7-8, 2015 at the Metro Toronto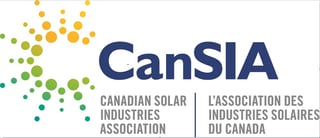 Convention Center, and drew a crowd of more than 2,200 registrants. They previewed the latest solar energy technology, and made key investment and new project decisions.
The theme of the two-day conference was "transformation," where the reform of the electricity sector and the mainstreaming of solar technology were explored. The Solar Canada conference program and learning pods looked closely at issues such as policy and market development, utility and regulatory reform and technical solutions for the operation of distribution and transmission networks with high penetrations of solar generation. As a result, this year's show garnered rave reviews from exhibitors and visitors.
Keynote speaker, Lisa Frantzis, Senior Vice President, Strategy and Corporate Development at Advanced Energy Economy (AEE), told a packed audience that "business as usual is not sustainable for the 21st century" and to expect 2016 to be a year of big changes for the electricity sector in the United States. Ms. Frantzis drew lessons learned from New York's Reforming the Energy Vision, whose goals include engaging customers and animating markets. Utility reform is making more flexible, efficient and resilient grids, and similarities between the U.S. and Canada will drive power sector reform in Canada.
Other featured keynote speakers this year included Ontario MPP Bob Delaney, Michael Lyle, Vice President, Planning, Law and Aboriginal Relations of the Independent Electricity System Operator (IESO) and Trevor Birtch, Mayor of the City of Woodstock, Ontario, who spoke on his community's commitment to 100 percent renewable energy by 2050.
Solar Canada, organized by the Canadian Solar Industries Association and Hannover Fairs Canada, a Deutsche Messe subsidiary, also featured breakout sessions on projects, market developments, and the technical transformation of the grid to accommodate the world's solar future. The show floor was animated by learning pod workshops, covering topics such as solar thermal, net zero energy homes, new electrical code requirements, and public engagement on renewables and the environment.
Solar Canada attracts visitors from across Canada, the United States and outside of North America. Exhibitors and visitors recognize that innovation in technology is making it easier for companies of all sizes to finance their solar projects.
---
Founder of Mattson Communications, a B2B public relations firm. Hannover Fairs, organizer of Solar Canada in partnership with CanSIA, is a long-term Mattson Communications client. Kathy Zoeller is the public relations manager for Hannover Fairs.