It's called the Searaser, and its inventor believes it's a viable way to provide power to oceanfront homes.
IN THE FIRST TRIAL of his prototype device, British inventor Alvin Smith knew he was on to something, when he pumped about 112,000 liters of water over a 24-hour period. The pump, which looks like an ocean buoy, contains a floating piston system that responds to waves as small as 6-inches high.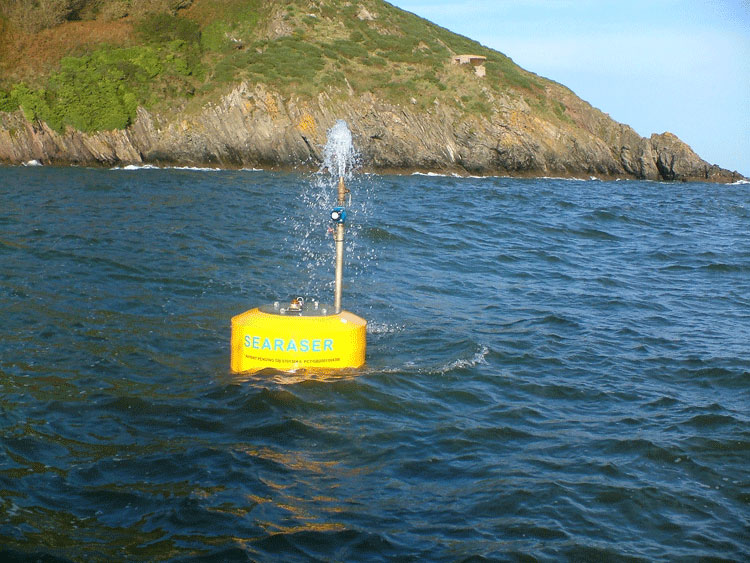 The concept of using stored water to produce electricity is not new, but Smith's invention offers a low-tech, low-maintenance approach to getting the water into a reservoir at minimal environmental cost. The "Searaser" uses ocean water as its only piston lubricant, which is one of its best features in our opinion. That means it could theoretically run for extended periods with little human intervention.
The concept of reservoir storage has been suggested by many as a one of the most viable alternatives available at present for large-scale electrical storage. Water from the reservoir could be released at a controlled rate, and the flow used to drive small hydropower systems to produce electricity.
So far, the device has not been produced commercially, but the inventor keeps tinkering with improvements on the initial prototype, built in 2008, presumably hoping that a major investor will take an interest.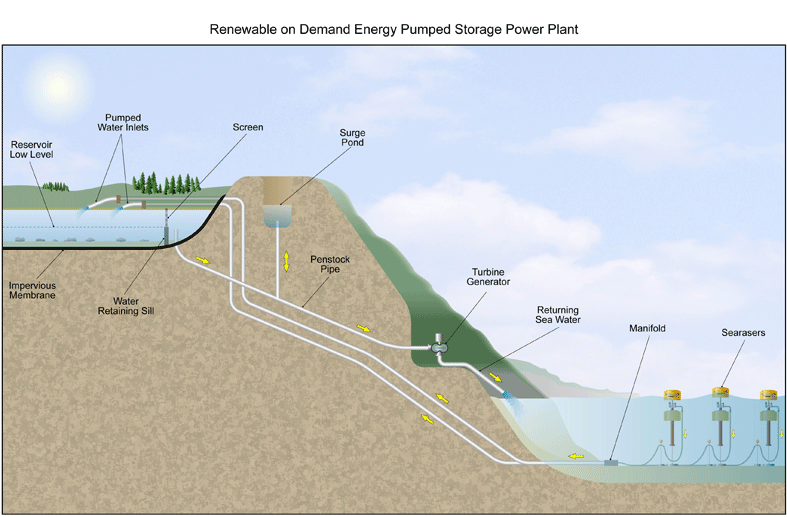 For the latest on the Searaser, visit the WEBSITE.