If skeptics in the U.S. have any questions about the viability of solar and wind as dominant energy sources to satisfy our voracious power needs, all they need to do is to look to Europe.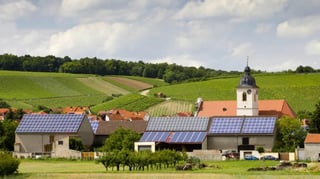 Earlier this month, Portugal ran the entire country on renewables alone for 4 days straight (over 107 hours!) That's a far cry from just a few years ago, when over half of Portugal's electricity was generated from fossil fuels.
On sunny, windy days, Germany can supply nearly 90% of its electricity from solar and wind. Energy prices are now so low that Germany's distributed power generation model has become a revenue source for many households and small businesses.
And Britain doesn't want to be left behind—for periods between May 9-15, Britain reduced its coal use to zero, for the first time in 130 years!
As renewables prove to be cost-effective, reliable power sources for longer periods of time, we see the relevance and necessity of fossil fuels continue to diminish.