The leaders of 14 Pacific island nations have agreed to consider a climate treaty outlining renewable energy targets and a ban on new or expanding coalmines.
This would be the first international treaty phasing out fossil fuels and would put the Pacific island nations in a leadership position regarding climate change.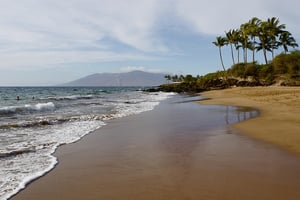 From the article in the Guardian:
Written by a coalition of non-governmental organisations called the Pacific Island Climate Action Network (PICAN), the model treaty will be the subject of consultations, which will result in a report to the summit next year.
Kumar said it is unlikely to be adopted within one year, but it was possible it could be adopted the following year, in 2018.
Joeteshna Gurdayal Zenos, acting head of Pacfic Net, which is Greenpeace Australia Pacific's climate justice project, said: "Pacific island leaders are among the most proactive in the world on global warming because their countries are bearing the brunt of climate changes.
You can read the complete article on the Guardian's website.