New commercial and residential buildings will be required to install rooftop solar.
A recently passed mandate will make San Francisco the first major city in the U.S. to to require solar panels on new buildings. With the state of California requiring 50% of electricity for utilities to come from clean energy by 2030, San Francisco is improving on that with a goal of supplying 100% of their electricity needs via clean energy by 2025.New buildings up to ten stories high, both commercial and residential, will be required to install solar photovoltaic or solar thermal panels.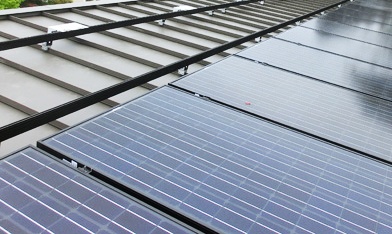 "By increasing our use of solar power, San Francisco is once again leading the nation in the fight against climate change and the reduction of our reliance on fossil fuels," said Supervisor Scott Wiener in a press release issued April 19, 2016. "Activating underutilized roof space is a smart and efficient way to promote the use of solar energy and improve our environment. We need to continue to pursue aggressive renewable energy policies to ensure a sustainable future for our city and our region."
The new law builds off California's Title 24 Energy Standards requiring that 15% of a rooftop area on new small to medium-sized buildings would need to be solar-ready. With the new mandate in place, solar-ready structures will now need to have solar installed.
The legislation has the support of the San Francisco Commission on the Environment, the U.S. Green Buildings Council, the Building Inspection Commission, as well as Brightline Defense, a non-profit that supports the creation of sustainable environments in low-income communities and communities of color.