The android-compatible app, SmartPhone Meter Reading app just signed their first utility customers in October, 2015.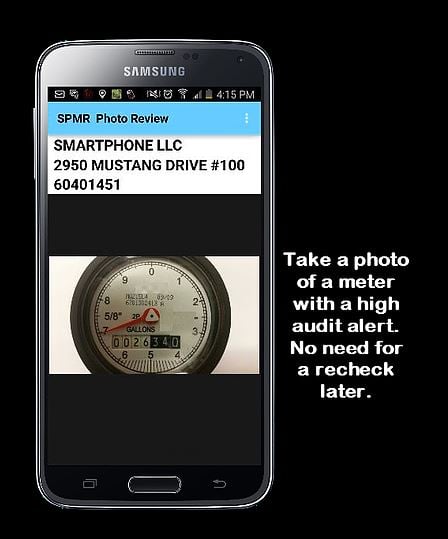 The technology is described this way by Energy Manager Today:

"The app can be downloaded via a text link. It uses the phone's GPS technology to capture the coordinates of the location which, the company said, aids in dispute resolution, optimizes performance and helps locate meters and other field elements. Data from the meter is uploaded via cell or WiFi network. A photo of the meter or other object in the premises can be included. This furthers dispute resolution."
The app has the following capabilities:
* Readings update to Server In Real Time
* Capture GPS & Photos
* Easy to Use* Syncs with Most Utility Billing Systems
The company release offers more details:
"SPMR is quite possibly the fastest growing meter reading solution in the world, because it leverages the widespread use and power of smartphones," said Andy Kercher, president of SPMR. "Not only does our app replace bulkier handheld devices, but it's available with all of the robust product attributes of today's Android phones such as GPS, mapping, photos and real time data transfer. And with SPMR, meter reading organizations are no longer required to purchase expensive handheld computers or sign long-term contracts."