The Los Angeles City Council voted recently to have their water and power department chart a path towards 100% clean energy.
The author of the measure, Councilman Paul Krekorian, calls the measure "an enormous step forward that will help preserve our environment an lead us to a more sustainable future."
From the press release: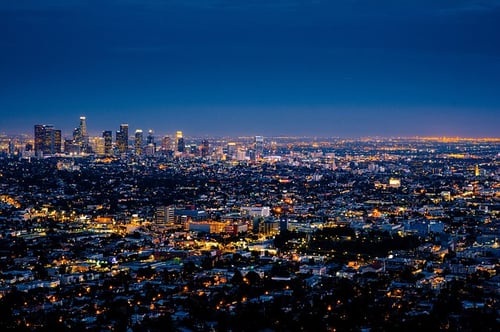 "Much of the gorgeous coastline of the district I represent will literally be underwater within decades if we do not take dramatic action to stop using harmful and climate-polluting fossil fuels," said Bonin. "Los Angeles can lead the way and show cities around the country - and around the world - that clean energy is here and ready to power thriving economies. This legislation will make sure that our transition to 100% clean energy happens as quickly and as strategically as possible and serves as a roadmap for other cities that want to join the clean energy future."
The Sierra Club weighs in:
"We're thrilled that Los Angeles is taking the next big step towards re-powering local communities and empowering all Angelenos with a 100% clean energy," said Michael Brune, Executive Director of the Sierra Club, the nation's oldest and largest grassroots environmental organization. "Cities across the country are already making this bold commitment, and with this historic vote, Los Angeles is on its way to cutting ties with fossil fuels and powering all homes, businesses and schools with innovative clean energy solutions."
You can read the complete press release here