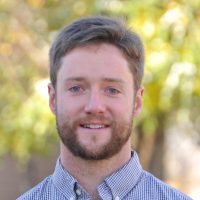 Sam Hartnett
Rocky Mountain Institute
Tuesday, December 19, 2017
1:00 PM Eastern
The landscape of demand-side energy management is rapidly transforming. The rise of internet-connected smart appliances, advanced metering, dynamic utility tariffs, and distributed renewable and storage assets is creating new opportunities for customers and utilities to capture value from demand flexibility. Data-driven applications and emerging technologies like blockchain will provide homes and buildings with novel ways to reduce their carbon footprint and monetize their ability to shift energy usage.
This webinar will offer cutting-edge ideas and suggestions for developers, builders, architects, utilities, and cities to deploy advanced technologies and renewables, create optimized demand-side energy strategies, and develop structures that offer a higher value proposition to buyers and owners.
About our presenter:
Sam Hartnett is an Associate at Rocky Mountain Institute, where he currently works on accelerating the adoption of blockchain technology in the energy sector with the Energy Web Foundation. His previous work at RMI includes optimizing microgrid designs and demand-management strategies for mines as well as researching the impacts of time-based tariffs and residential demand response for the largest utility in the US.
Prior to RMI, Sam spent four and a half years working at EnerNOC, an energy software and demand response provider, where he held various operations and product development roles in Boston, San Francisco, and Melbourne, Australia. His experiences included managing operations strategy for demand-side management programs across the Asia-Pacific region, developing tools and applications to automate business processes and decrease operational risk, and creating go-to-market strategies for energy management products. In addition to clean energy, Sam is passionate about outdoor education and he previously worked as a naturalist in Grand Teton National Park as well as the White River National Forest.
Sponsored by: