Next to heating and cooling, a household's second largest consumer of energy may be Domestic Hot Water (DHW) needs.

There is a device that is sometimes referred to as a desuperheater, Energy Conservation Unit (ECU), or for our purposes, a "domestic hot-water generator". A "hot water generator" is a great way to provide domestic hot water or other hot-water needs while at the same time improving the efficiency of the heat pump to which they are connected. Desuperheaters are simple, but if misapplied, they can cause problems.
The average home's 80-gallon hot water tank needs about 33,000 Btu of heat a day, and running a 4-ton heat pump system (4 tons is 48,000 BTUH, which will heat and cool the average 2000 square foot home) 12 hours a day generates about 115,200 BTU's of usable waste heat, more than three times what may be needed for the home's hot water under normal operation. Even when the heat pump is in the "heating" mode, the hot water generator can "pump heat" (heat that would normally have to be generated by combustion or electric resistance) more efficiently, boasting a COP (coefficient of performance) of 3.0 or better.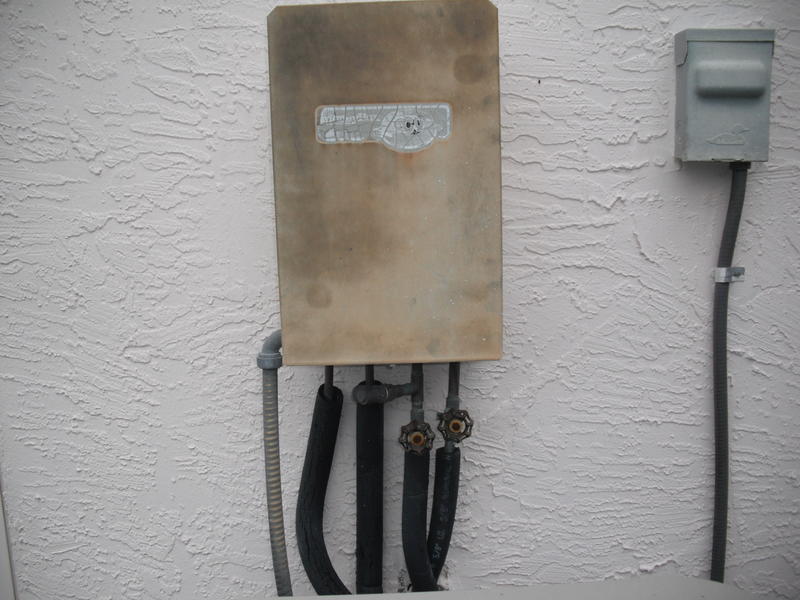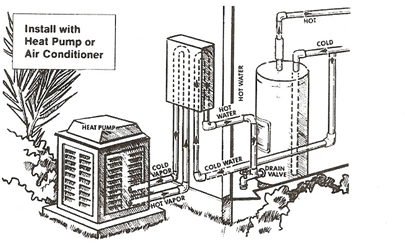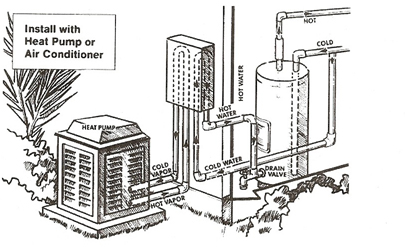 A Little History on the Hot Water Generator "Add-Ons" of Yester-Year
The hard-learned lesson is that connecting refrigerant pipe outside of a factory-sealed heat pump condenser exposes the system to challenges as a result of refrigeration circuit dynamic pressure changes, potential for refrigerant leaks and contamination of the refrigerant system and/or the domestic hot-water system. Oftentimes, an ECU was installed outdoors, where conditions resulting from extreme weather, rodents, insects, and so on typically caused failure of components such as the pumps, contactors, and general packaging within 5 to 10 years of installation.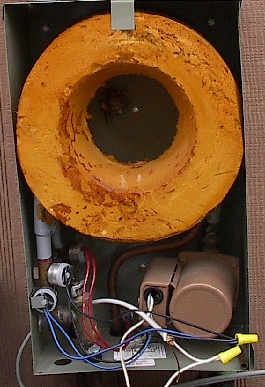 As federal regulations over the past 20 years have required seasonal energy-efficiency ratio (SEER) ratings of air-conditioning units to be increased, the availability of "waste heat" for operations such as domestic hot-water recovery diminished. Most manufacturers now recommend against installing ECU systems on their refrigeration circuits. So where does that leave us?
The Good News for Geothermal Heat Pump Owners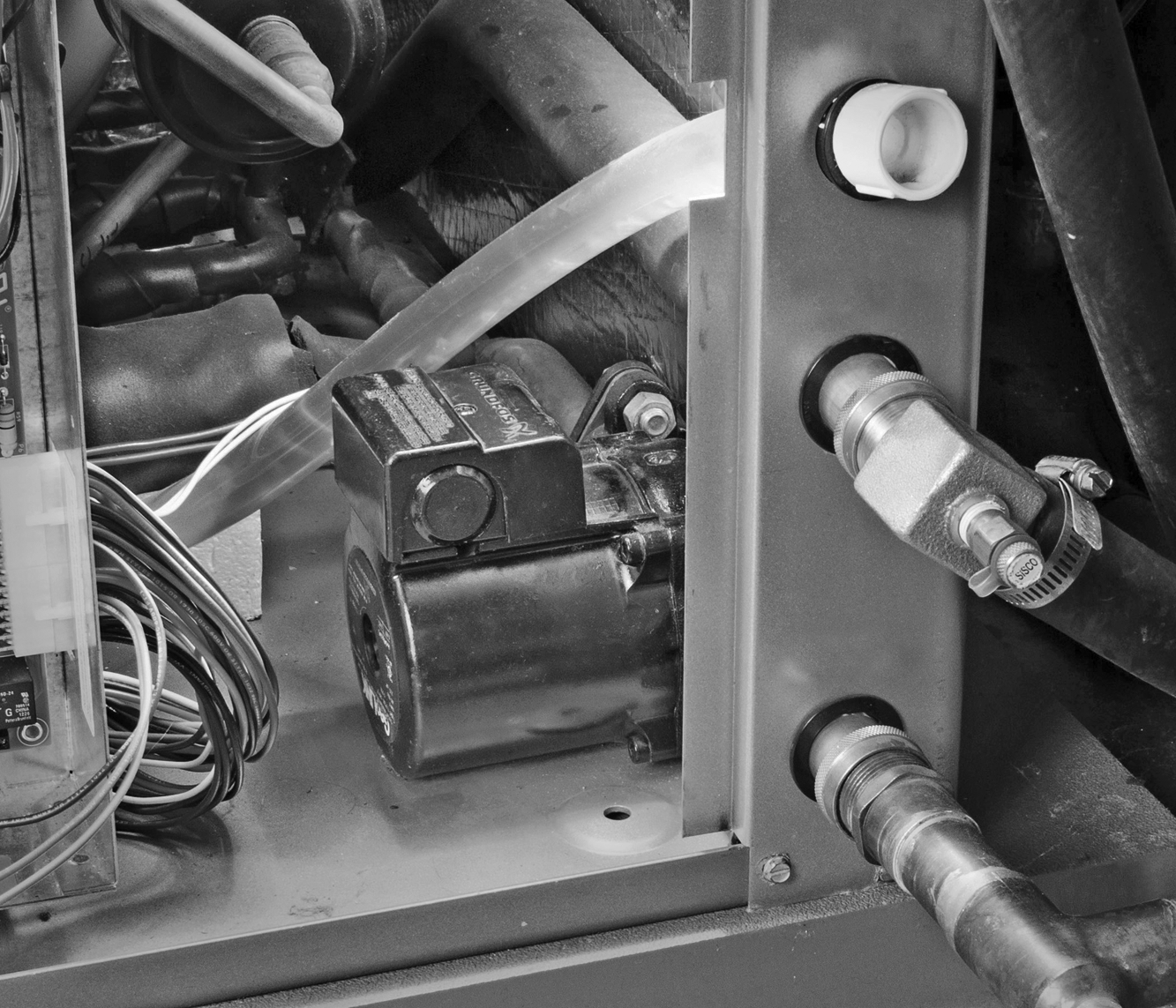 Most Geothermal Heat Pump (GHP) manufacturers offer a factory installed and engineered domestic hot water generator, complete with factory installed circulator pump and controls. A simple two pipe connection by a plumber completes the installation.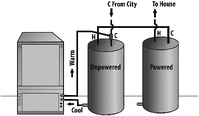 For best performance, you'll want to make sure that the desuperheater has another preheat tank large enough to allow the volume of water to absorb the heat that the hot-water generator or desuperheater is providing. This extra tank acts as a "thermal battery", storing hot water to replenish the primary domestic hot water tank at the times of the day your family uses hot water most.
Standard residential water heater tanks are inexpensive, well built, and make great buffer/preheat tanks. When in doubt, use a larger tank, and you'll appreciate the additional energy harvesting capacity when you need it most.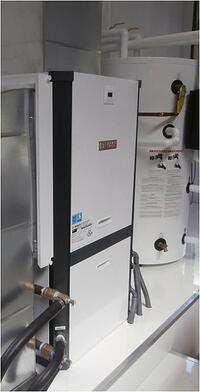 So there you are; another great reason to "Go Geothermal". Factory installed domestic hot water generators are guaranteed to make you smile!
For geothermal heating and cooling professionals in your area, visit geothermal industry organization sites: http://www.igshpa.okstate.edu/directory/directory.aspand http://www.geoexchange.org/geoexchange-service-providers/
Most of the information in this article has been compiled from excerpts and illustrations from the textbook, Modern Geothermal HVAC Engineering and Controls Applications, McGraw-Hill Education 2013
About the Author: Jay Egg is a geothermal consultant, writer, and the owner of EggGeothermal. He has co-authored two textbooks on geothermal HVAC systems published by McGraw-Hill Professional. He can be reached at jayegg.geo@gmail.com .