Key indicators suggest that solar will continue to surge forward in the coming months.
Some could argue that 2015 was one of the most impressive years for the solar power industry. In August, we saw the finalization of Obama's Clean Power Plan, with legislation projected to reduce smog and pollutants in the United States by an estimated 25 percent by the year 2030.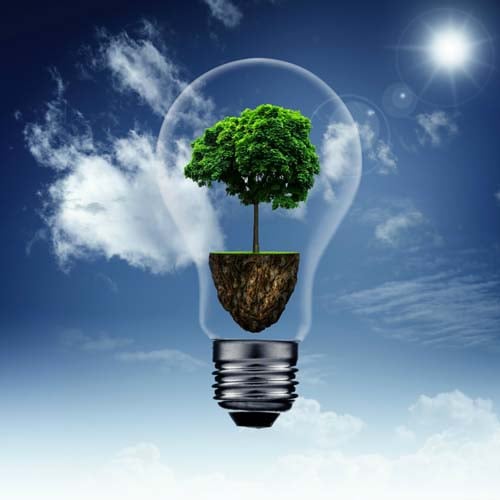 We also witnessed amazing advancements in solar technology, including the development of silicon wires with match-heads, used on photovoltaic cells to improve their efficiency.
It's hard to imagine 2016 rivaling such a productive year in solar advancements, but we're already off to an impressive start. In just these first couple months of the year, we've seen promising solar technology progress, as well as predictions that the biggest manufacturers in the industry will soon see record-breaking revenue—more proof of solar's growing takeover.
Looking Ahead to 2016: Advancements in Solar Technology
If the first two months of 2016 are predictive of what to expect for the rest of the year, we can anticipate a year full of industry-changing research and technological breakthroughs. "New developments in solar technology are constantly making waves," explained Modernize solar expert Hannah West. "Conversion efficiency and power output are steadily increasing, bridging the gap between cutting-edge research and commercial sustainability."
Need proof? In February, researchers at Washington State University were able to announce an amazing milestone for the solar industry. Their team of devoted researchers have increased the efficiency of the cadmium telluride solar cell. This is important because the cadmium telluride solar cell is one of the most affordable solar cells on the market. Additionally, manufacturers of silicon solar cells are struggling to find new ways to reduce manufacturing costs, which account for the vast majority of solar cells being sold on the market today.
Looking Ahead to 2016: Increased Revenue for Solar Product Manufacturers
In addition to anticipating ground-breaking advances in solar technology, we also expect to see drastic increases in revenue for the companies manufacturing solar products, as well as the contractors and architects implementing these products into their work.
One major reason for this is the extension of the solar investment tax credit, which was expected to be reduced to 10 percent this year. "This would have meant that one of the major incentives for residents and corporations to go solar—the financial attainability—would have flown out the window," said Modernize solar expert Hannah West. "Thankfully, Congress passed a bipartisan bill stipulating that the ITC will remain at 30 percent until 2020." This extension is expected to encourage solar projects of all kinds in both residential and commercial environments.
Looking Ahead to 2016: Solar Industry Expected to Produce Remarkable Job Growth
Lastly, we anticipate that the solar industry will be responsible for remarkable job growth all over the country. As the demand for solar products and their installation increases, the need for capable workers to complete these tasks will also increase. According to West, the industry is projected to add 220,000 jobs here in the United States to the 174,000 jobs already in existence over the next 5 years.
At Modernize, we place a high priority on encouraging homeowners to embrace a sustainable way of life as they make improvements to their home. We are thrilled to hear promising solar predictions for the coming year, as homes with solar energy systems are expected to exceed 1 million here in the United States. And as a professional working in the building industry, you can expect to experience an increased demand for more energy-efficient home and commercial building designs in the the coming year.