Attempts to create solar roadways in the U.S. have been ridiculed by right-wing critics, but China is simply making it happen.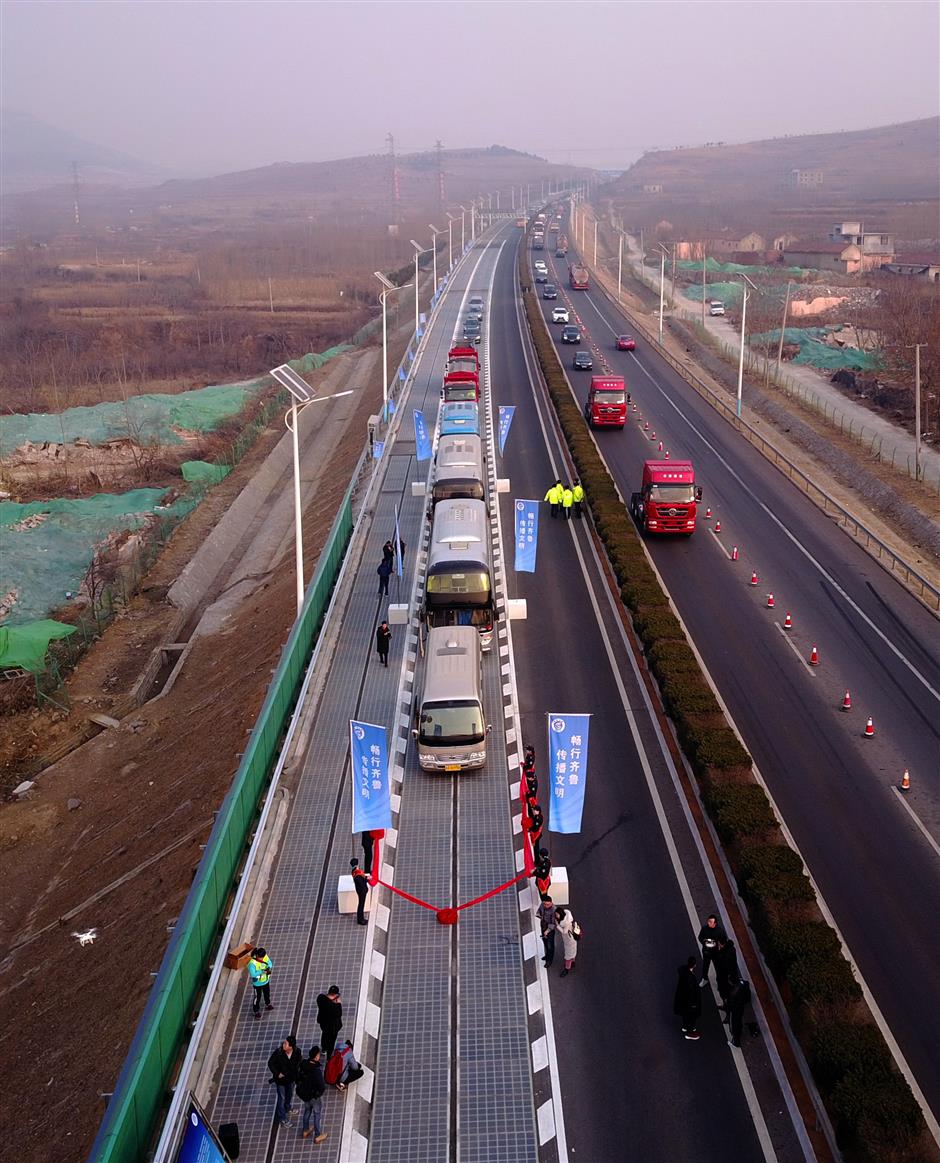 As America pedals backwards toward coal, big oil and nuclear power, the rest of the planet is moving on. Here's the latest game-changer from China:
Here's the story from Shine.cn:
China on Thursday opened a 1-km section solar expressway for testing.
Solar panels are laid beneath part of a ring road surrounding Jinan, capital city of Shandong Province in east China. The road surface is made of a transparent, weight-bearing material that allows sunlight to penetrate.
The panels, covering 5,875 square meters, can generate 1 million kwh of power in a year, enough to meet the everyday demand of around 800 households, according to Qilu Transportation Development Group, the project developer.
"The project will save the space for building solar farms and shorten the transmission distance," said Xu Chunfu, the group's chairman.
Electricity produced by the test section will be used to power highway lights, signboards, surveillance cameras, tunnel and toll gate facilities. Surplus power will be supplied to the state grid, Xu said.
READ THE ORIGINAL SOURCE