Research on how common solar homes are in neighborhoods shows California as a leader by far.
From Eco-Watch comes this article about research into solar's role in the real estate market.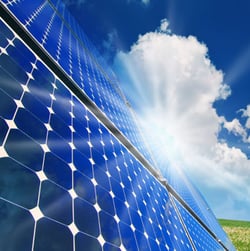 Research from the Berkeley Lab, Elevate Energy and the Center for Sustainable Energy shows that buyers think solar is a desirable feature, but that they, realtors and appraisers need more help to find and value solar homes.
California is by far the U.S. leader in solar on homes. The Golden State has bountiful sunshine, historically strong state incentives and some of the highest electricity rates in the country. Homeowners in the hot Central Valley can see summertime bills soaring for air conditioning and pool pumps, making solar a very attractive option.
Back in 2004, California Gov. Arnold Schwarzenegger set a goal of 1 million solar roofs by 2018, leading to the creation of the $3.3 billion Go Solar California! Campaign. Progress has been outstanding, with more than 537,000 homes, businesses, schools and farms sporting solar panels,according to data from state agencies.
That much solar means that solar homes are becoming common in some neighborhoods.
Read more on this and the impact on real estate agents and appraisers in Eco-Watch.