Many businesses praise the EPA's first rule limiting carbon pollution.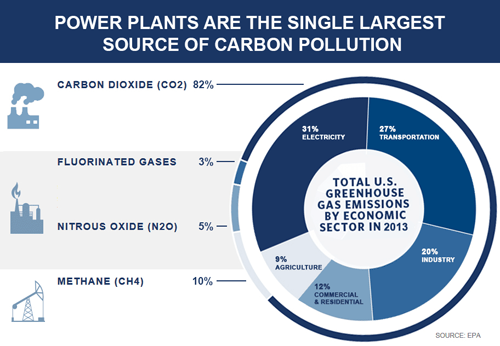 The Environmental Protection Agency recently finalized its Clean Power Plan. Under the plan, carbon emissions will be reduced 32 percent below 2005 levels by 2030. The Clean Power Plan marks the first official rule limiting carbon pollution. It specifically targets fossil fuel power plants, which are the top source of carbon pollution—resulting in one-third of U.S. emissions.
The plan allows states to meet that goal using any method that works for them, including helping power plants run more efficiently, using cleaner plants with renewable energy more often and offering market-based programs.
Many companies are getting behind the plan, including IKEA, Mars, Blue Cross Blue Shield MA, Adobe, Google, Apple, Amazon and Microsoft, as well as the Intervenors Advanced Energy Economy, American Wind Energy Association and Solar Energy Industries Association.