Atomic drops to fourth among the ways people power homes and businesses.
Renewable energy sources are providing more electricity than nuclear power for the first time in the United States since the start of the nuclear era, according to the U.S. Energy Information Administration (USEIA). Natural gas is still the No. 1 provider, followed by coal, and renewable energy sources — a combined total of biomass, geothermal, hydropower, solar and wind — all of which beat out nuclear energy.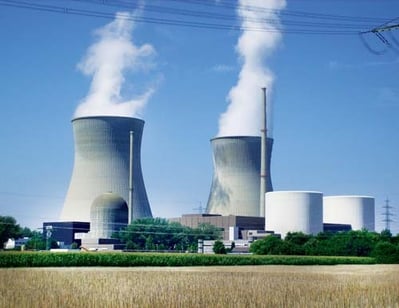 Nuclear power used to be considered the energy source of the future, but it's dropped behind renewables for the first time. Image credit: Wikipedia Commons/Felix Konig
Nearly 23 percent of all U.S. energy comes from renewables, compared to 19 percent for nuclear. "In light of their growth rates in recent years, it was inevitable that renewable sources would eventually overtake nuclear power," says Ken Bossong, executive director of the SUN DAY Campaign, which promotes sustainable energy technologies as cost-effective alternatives to nuclear power and fossil fuels. "The only real surprise is how soon that has happened—years before most analysts ever expected."
The two energy types have chugged along as the third and fourth top power sources for years, and were neck and neck at the start of the year, according to USEIA. But the gap between them has grown once renewables moved in front of nuclear. Renewables' current 3.7 percent lead is the largest ever, the association notes.
The faster pace could stem in part from the rapid closure of U.S. nuclear plants in the past few years, with six shutting down permanently from 2013 to 2016. In contrast, only one new facility went online, according to USEIA.
Renewables and nuclear combined are expected to continue to provide about 40 percent of the nation's power for a few more years, but "the trend lines clearly favor a rapidly expanding market share by renewables," Bossong notes.