An analysis ranks the 30 largest electric utility holding companies and their 119 subsidiary companies on clean energy deployment.
An analysis by Ceres.org last month on the largest U.S. utilities and their subsidiaries shows a definite shift towards clean energy with the strongest showings by utilities in states with strong clean energy policies.
From the EcoWatch article:
Among the 30 holding companies, Sempra, PG&E, Edison International and Xcel ranked the highest for renewable energy sales, accounting for more than half of the total sales. Renewable resources made up more than 20 percent and in Sempra's case, nearly 36 percent, of the companies' sales in 2014. FPL, American Electric Power, ConEdison and PPL Corp ranked at the bottom, with renewable energysales accounting for less than two percent of their total retail electricity sales.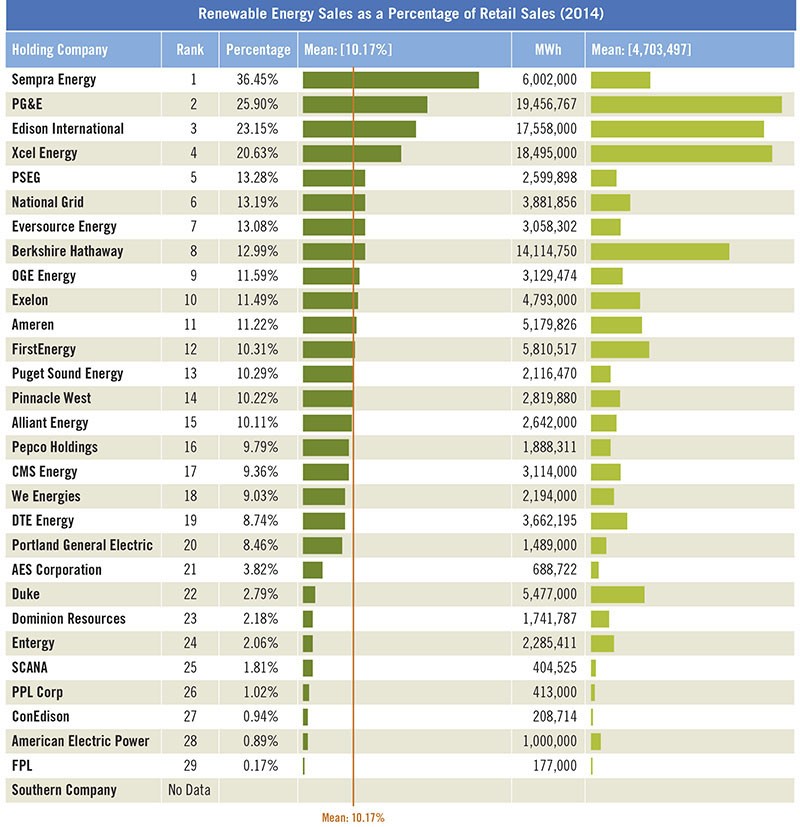 Read the complete article in EcoWatch.