1830 Home in Hamilton, NY is an All-Electric Geothermal Masterpiece
This New York home, built in 1830, has been modernized on the outside, and has zero emissions, because it is 100% electric.
I met Peter Darby during a business trip in New York to look at the Hamilton Highway Department facility. Peter is the deputy supervisor on the Town Council for the Town of Hamilton New York, and he knows what he's doing.
During my meeting at the highway department facility with Peter and Jason Florenz, Peter had a good idea of exactly how they would like to implement their geothermal heating system in the Hamilton Highway Garage. I became intrigued with his knowledge of geothermal applications. After we worked through the variables for the warehouse project, Peter invited me to visit his home, just a few minutes away, and take a look at his geothermal system.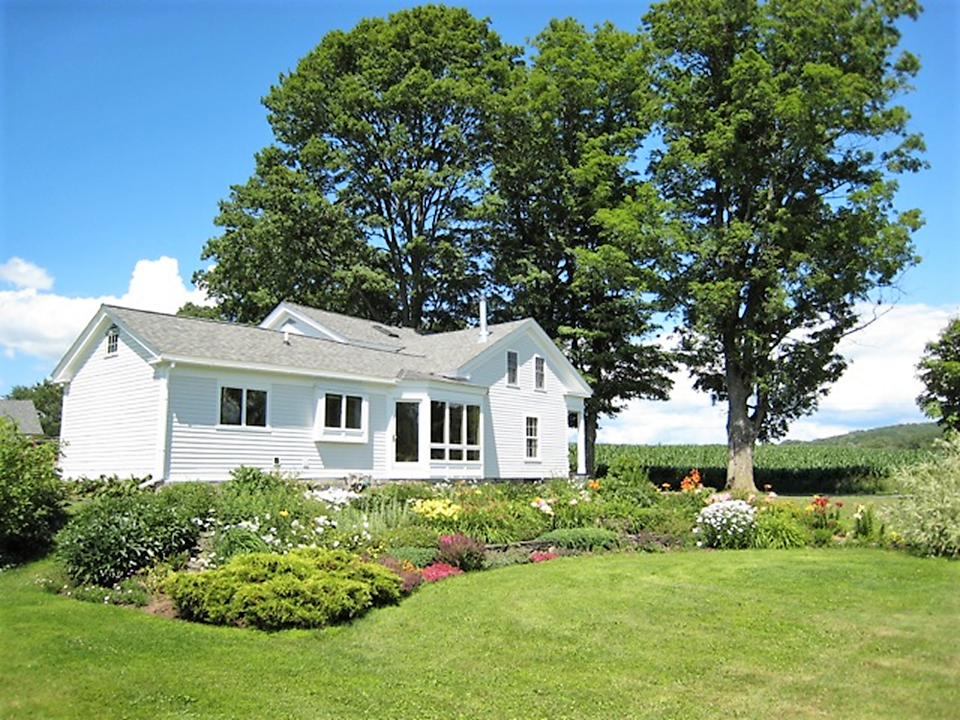 What I found was a home built in 1830 that had been modernized on the outside, and had zero emissions, because it is 100% electric. There was a nice array of photovoltaic panels in the backyard, wonderful views from well insulated rooms, a basement, first and second floor, and a geothermal exchange well system.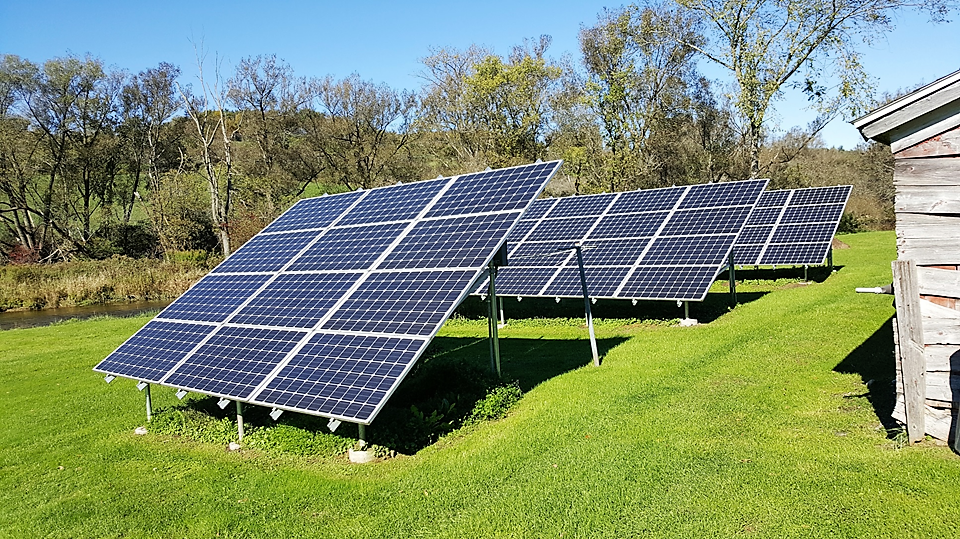 The type of geothermal system that Peter uses incorporates a supply well and is called an "open system". It's a fundamentally ground water system, pumping from the aquifer at one part of the yard, and returning a surface water feature at the other side of the yard. There is an image of the well cap in the next illustration. You can see how it works here.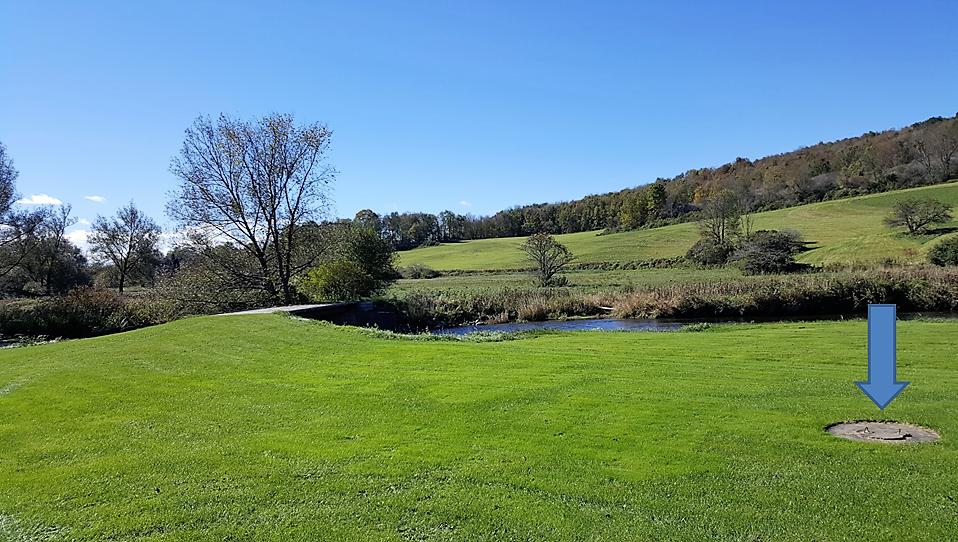 The basement of the home is where you really get a feel for the age of the structure. There is not quite enough room to stand up comfortably, so while I was in the basement talking with Peter, he had me sit in a chair while he crouched and showed me different features of his system. As a capable tradesman, electrician and controls man, Peter had modified his geothermal heat pump to do exactly what he wanted, when he wanted it to do it.
Thankfully, modern heat pumps have all of these features and more packed into Solid State Processing controls that are manageable from your smartphone and/or thermostat. A ground-coupled heat pump can handle ducted air, radiant floors, swimming pool and spas, and of course, domestic hot water.
A Little Bit about Hamilton, NY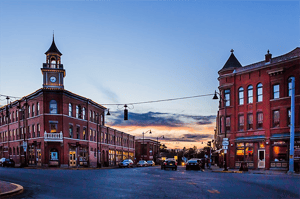 The Village of Hamilton is a village located within the town of Hamilton in Madison County, New York, United States. It is the location of Colgate University and has a population estimated at 4,080 at the last census. The Hamilton Town Council, also known as the Town Board, is composed of 4 council members and one town supervisor. Each council member is elected and serves a 4-year term, while the town supervisor is elected and serves a 2-year term. Board members are Town of Hamilton residents. Each serves in a part-time capacity.
The Town Council is the governing body of the town. They represent town residents in collective decision making of local government. The Town Council enacts local laws, adopts and oversees the town's budget and expenditures, oversees town-wide planning and zoning, and manages the various town departments and personnel.
The Town of Hamilton has been making commitments and putting forth efforts to promote a sustainable, green community. The Town has been participating in two key programs set forth by NYS. The first is the Climate Smart Communities (CSC), organized by the New York State Department of Environmental Conservation (NYSDEC) and the second is the Clean Energy Communities Program (CEC), organized by the New York State Energy Research and Development Authority (NYSERDA).
New York's Programs
New York is quite serious about reduction of emissions. The best way to accomplish this as they have discovered, is to electrify buildings. The electrical grid has a good portion of renewable energy supplying it, and it's getting better all the time. The focus for New Yorkers and everywhere is to get folks off of combustion heating of any kind, and onto electric heat pumps.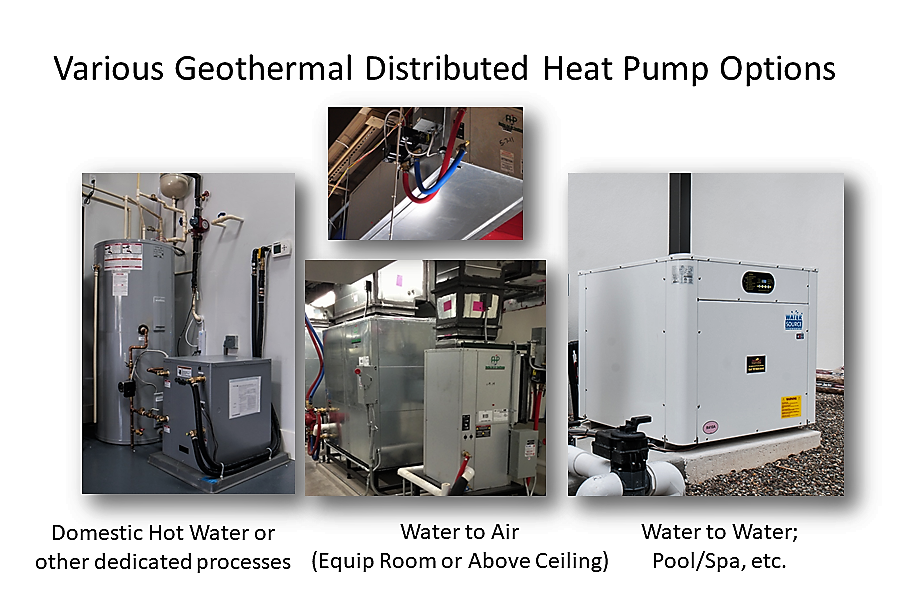 The best was to describe this move away from combustion heating is to call it Clean Heating & Cooling. Clean means that there are no onsite emissions, which is achieved through use of a heat pump. The NYSERDA effort has been steadily improving, and has been called geothermal, renewable, and now has moved up to "Clean".
It's not unusual to become confused with just what a heat pump is doing. A good analogy is a water pump. Check out this YouTube Video for more on this.
It Comes Down to This
Communities like Hamilton are at the very core New York's efforts to reduce greenhouse gas emissions, increase electrification uptake, and provide truly sustainable solutions that will benefit these communities for generations to come.
As for the Hamilton Highway Department garage; a request for proposals (RFP) has been completed, and we hope to see the successful installation of a pair of geothermal heat pumps that will handle the base heating load for this building, which has been heated by Fuel Oil since it was built.
Recently, Con Edison announced a moratorium on gas service in most of their Westchester County service territory commencing on March 15, 2019. They state on their website that, "New gas service will be suspended in most of our Westchester Service area until further notice." Westchester will be in the spotlight as they begin uptake of all-electric Clean Heating and Cooling technologies, just like Peter has already done in his home.
This action will accelerate heat pump adoption in Westchester County, and throughout the state as new and existing residents and businesses realize that ground-coupled heat pumps are the permanent solution; now and into the future.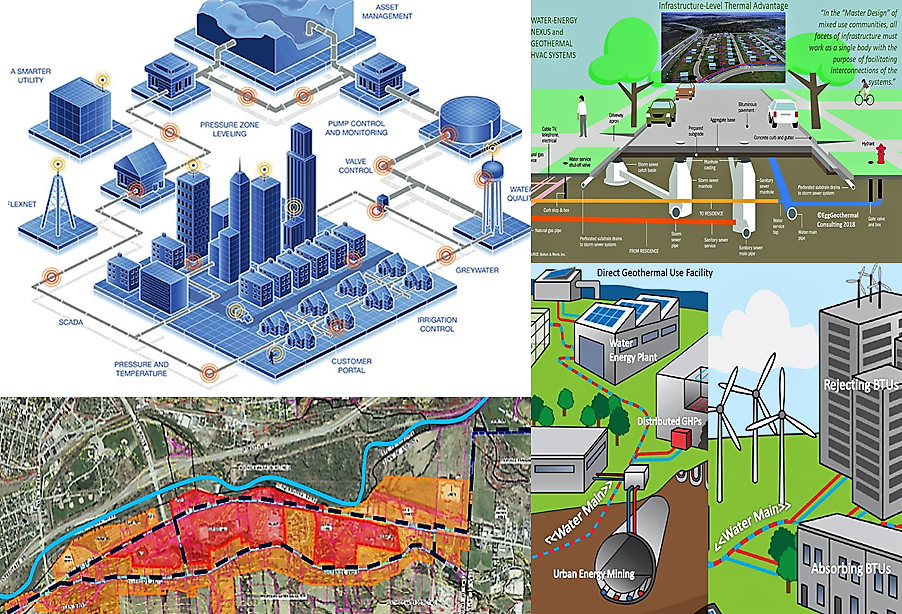 I feel humbled and privileged to work with the State of New York on a multitude of projects from campuses to skyscrapers in Manhattan, to the smallest homes and communities in Western New York. It is truly people like those in the town of Hamilton, and Peter Darby that are at the very heart and soul of this great progress, and their legacies will live on for our children to enjoy.
---
---
Jay Egg is a geothermal consultant, writer, and the owner of EggGeothermal. He has co-authored two textbooks on geothermal HVAC systems published by McGraw-Hill Professional. He can be reached at jayegg.geo@gmail.com