Download the Remodeling Field Report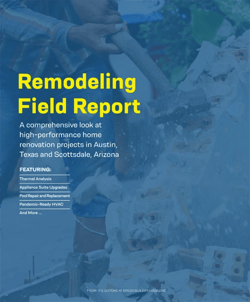 Just released, this new guide on remodeling features real projects in Austin Texas and Scottsdale, Arizona. Get an in-depth look at a variety of building science considerations, pandemic-ready HVAC system setup, pool repair and replacement tips, beautiful finishes, modern floor plans, and much more. Learn more about eco-friendly, sustainable remodeling practices.
Fill out the form on this page to get your free copy.