Free Ebook: Metal Roofing Inspiration Book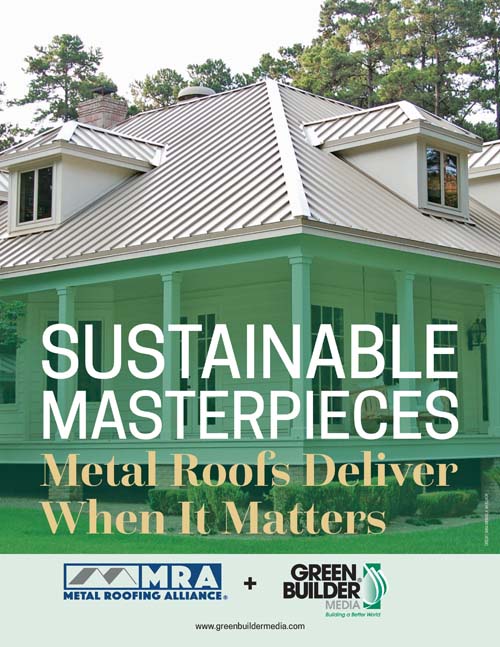 Metal roofs are beautiful, sustainable, durable, and an all-around good choice for today's high-performance homes. This look book shows many applications of metal roofs and includes information on:
Metal roofing myths (and the truth behind the misconceptions)
The environmental upside of metal roofs
How metal roofing is a perfect fit for renewables
Why metal roofs are energy efficient
The ways metal roofs can protect homes during fires and storms
How to pick the perfect metal roof
And much more!
Fill out the form on this page to download your free copy.
Sponsored by: