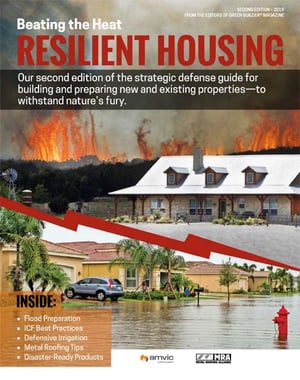 Free Ebook: Beating the Heat Resilient Housing Design Guide
Our second edition of the strategic defense guide for building and preparing new and existing properties—to withstand nature's fury.
Next generation homes must be built with worst-case climate scenarios as their baseline. Learn more about
Flood Preparation
ICF Best Practices
Defensive Irrigation
Metal Roofing Tips
Disaster-Ready Products
Fill out the form on this page to download your free copy.
Sponsored by: