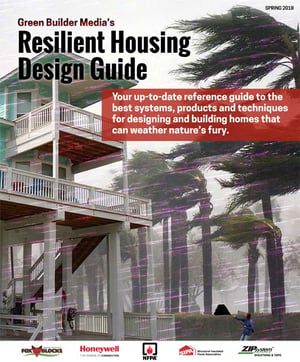 Free Ebook: Resilient Housing Design Guide
Your up-to-date reference guide to the best systems, products, and techniques for designing and building homes that can weather nature's fury.
We need safe havens, homes and other structures that allow us to keep working and dreaming amidst the coming tempests. This book will give you many specific ideas about how to manifest that new reality.
Fill out the form on this page to download your free copy.
Your information will be shared with program sponsors and used in accordance with our privacy policy.