Winter is tough, but you can make it less expensive.
If you haven't maintained and prepared key areas to deal with cold and snow. If you do nothing else, consider the following DIY tips to prepare your home for the next "big one."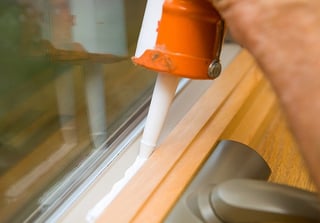 Caulk Windows. Most people wait till winter to caulk their windows but it is advised that you caulk them in fall itself. Although there are a large variety of caulks available, it is recommended that either you go for latex or silicone caulk. The former is much easier to apply and can even be colored, the latter is more long-lasting and can confront extreme weather. Additionally, use low- or no-voc caulk on the interior. to minimize potentially harmful indoor gases.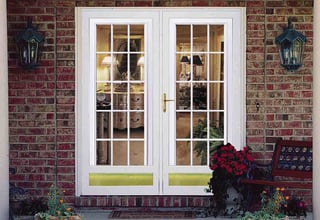 Install Storm Doors and Windows. Storm doors and windows creates an air-sealing, insulating barrier between your entry door and the weather. Look for a better quality storm door with an insulated inner core. Look for products with no exposed seams and long (10-year or better) warranties. In case of the windows, similar principles apply. Pay a little more for a more durable, better warrantied product. This should be a once-a-lifetime purchase. Don't go for the cheap option and end up replacing the product in a few years.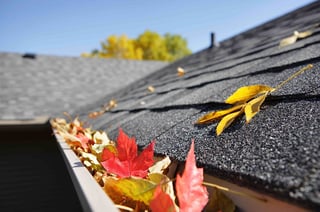 Clean Rain Gutters & Drain the Rain Barrels. Cleanleaves and debris out the rain gutters. Drain your rain barrels and turn them upside down. Ice left inside can severely damage them. When you remove the barrel, you will want to add a short downspout and "L" extension piece where the barrel was, to divert rain and melting snow away from your foundation.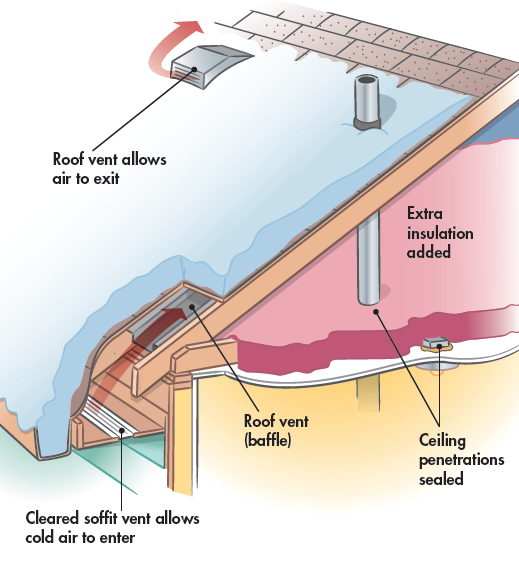 Insulate (and Ventilate) Properly to Prevent Ice Dams. The root cause for ice dams is poor design and insulation of the roof and its overhangs.Overhangs tend to get a lot colder than the part of the roof over the home if it's not well insulated. To avoid dams, you need to allow cold air to move along the underside of the roof surface, and give it a place to exit as well--either a ridge vent or some other method. If you're insulating with spray foam, contact a residential spray foam insulation expert for advice.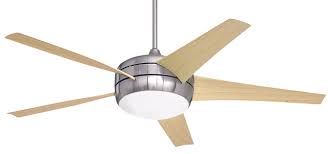 Reverse your ceiling fans. Heat rises.But If your home has a ceiling fan that can run in reverse, you can use it to shift the air which is heated from the ceiling area to the entire living area.Run the fan on low, and put it on an occupancy sensing circuit, so that it only runs when you're in the room.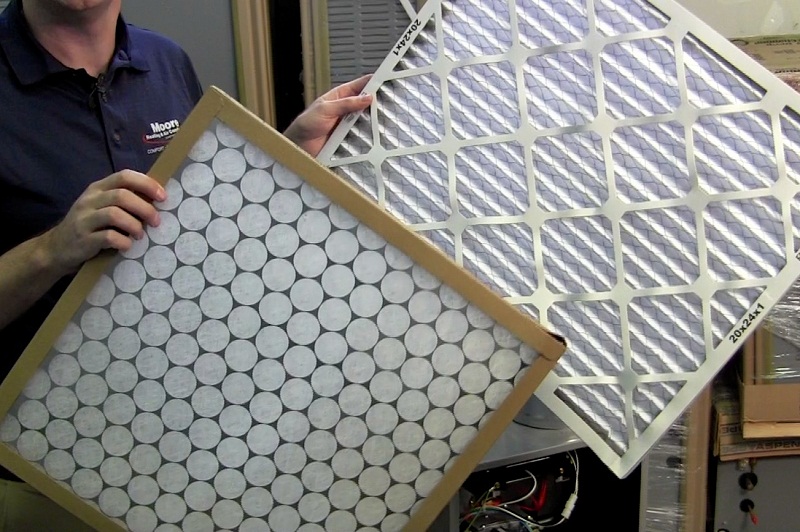 Change Furnace Filters: Many people with forced-air furnace filters forget about changing the filters, but a clean filter greatly increases your furnace's efficiency. It also prolongs the life of the furnace. A filter's function is to safeguard the blower motor from dirt and grease. And if you do heat your house with hot air, but lack the ability to create "zones" in different sections or rooms, you may want to take a look at a new product called Ecovent. It's a wirelessly controlled vent system that allows you to set different temperatures for each room using your smartphone.
---