In the classroom, your child will face contaminants which can affect his or her ability to learn.
Back to school season is upon us, and your child is either already or soon will be adjusting to their new learning environment. Indoor air quality typically isn't even on the radar for most parents when it comes to school day concerns, but in the classroom, your child will face a new set of contaminants which have the potential to affect his or her focus and ability to learn.
According to the Environmental Protection Agency (EPA), an indoor environment is two to five times more contaminated than the air outdoors. Between home and school, your child may spend 90 percent of their day or more indoors; with the average American school day lasting 6.64 hours, your child likely spends more than a fourth of their day inside a classroom. They will be exposed to classroom contaminants for a significant portion of their days, weeks, and early years.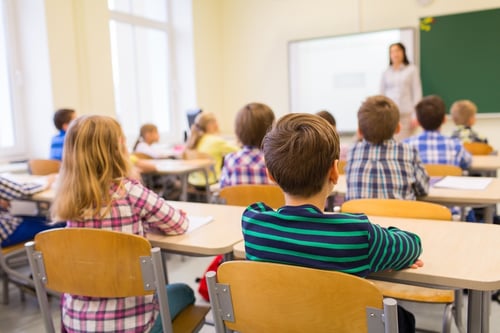 The EPA also states the connection between school indoor air quality and student academic performance has been proven in various studies. Poor indoor air quality diminishes productivity and concentration, while its health implications contribute to absenteeism, which can also negatively impact a student's academic performance.
Contaminants in the Classroom
When going back to school, children are exposed to a new set of contaminants which may have not impacted them over school break periods, such as:
Emissions from building materials and dust leftover from summertime renovations
Dander from the class pet, as well as the pets of classmates
Chemical fumes from janitorial cleaners, air freshener sprays and plug-ins, and perfumes
Pesticides from routine building treatments
Various clothing detergents, shampoos, and soaps from student households
Taking Action as a Parent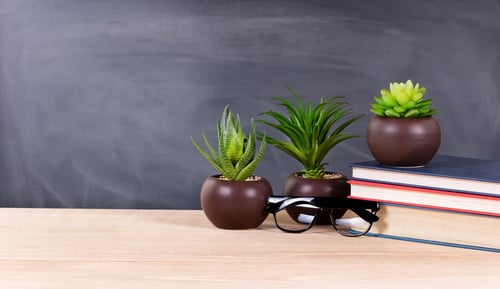 While you can't easily or quickly force your school system to overhaul their HVAC IAQ systems, as a parent, you can take steps to better the air quality inside your child's classroom. The following action items will help you reduce the number of contaminants going into the classroom and clean the air within.
Switch to free and clear, unscented detergents for cleaning your child's clothing. These detergents do not contain the toxic chemicals and perfumes which are found in traditional detergents, so residual chemicals and scents are not carried into the classroom on your child's shirts, socks, and other daily clothing items.
Choose safer options for classroom items and donations. Look for non-toxic options for school supplies such as markers, glue, and rubber cement. By sending safer items with your child for classroom use, you have some minor control over the pollutants going into the classroom as well.
Pick air quality-improving plants as teacher gifts. Some varieties of houseplants are effective at removing harmful contaminants from the surrounding indoor air supply. Bring your child's teacher one of these plants as a gift, which serves a hidden purpose.
Advocate for indoor air quality improvements. Attend school board meetings encourage your school system to implement measures to reduce contaminant levels and the number of pollutants children are exposed to during school hours, such as encouraging your school system to employ alternative pest-control techniques such as Integrated Pest Management programs.
More advice for parents can be found here.
Effects of Home IAQ on Your Child's GPA
A study conducted by the University of Texas at El Paso found a link between a child's GPA and the toxicity of the home environment. Though the home environment considered for the purposes of the study took into account outdoor environmental pollution, the indoor environment within the home is a significant factor as well. By improving the indoor air quality of the home, parents can provide their children with an indoor environment conducive to their success. Below are some systems which work with a home's heating and cooling equipment to improve indoor air quality:
Ventilation: An adequate ventilation system will boost the indoor air quality inside your home. Ventilation systems pull stale, contaminated air out of living areas, expelling it outdoors and replacing it with fresh outdoor air.
Air Purification: Air purifiers, also called air cleaners, remove airborne contaminants from the indoor air supply. Certain types of air purifiers are more effective at removing different types of contaminants.
High-Efficiency Air Filters: High-efficiency air filters have the capacity to remove smaller contaminant particles, such as fumes, smoke, and fine dust. Replace your standard disposable air filter with a high-efficiency air filter for improved air filtration.
A qualified HVAC contractor can recommend solutions to improve the indoor air quality issues affecting your home or school. HVAC.com connects homeowners with trusted local contractors who can implement specific solutions to address individual IAQ concerns.
To learn more, visit http://www.hvac.com/find-contractor-steps.
---